STORM DAMAGE REPAIRS TO INDUSTRIAL ROOFING IN RUGBY
Coverclad Services were tasked to undertake storm damage repairs to industrial roofing in Rugby, as part of insurance repairs to a warehouse unit on behalf of the landlord. The gable ends to the rear elevation of the unit had broken away and were literally hanging from six metres up in the air.
Our job description was to take down the damaged wall cladding sheets along the 60 metre long elevation, then install additional fixing points and structural bracings, then fit new wall cladding sheets to the gable ends with associated barge flashings to finish.
Health and safety was a key concern during the works due to the unstable and dangerously heavy materials hanging from the industrial roof, plus access to the alleyway in question was overgrown and required clearing before access machines could be moved into place and work could commence.
Photos of the storm damage repairs to the industrial roofing in Rugby are below. If you have an industrial roofing emergency please call 07976 726770. Alternatively you can send us a message.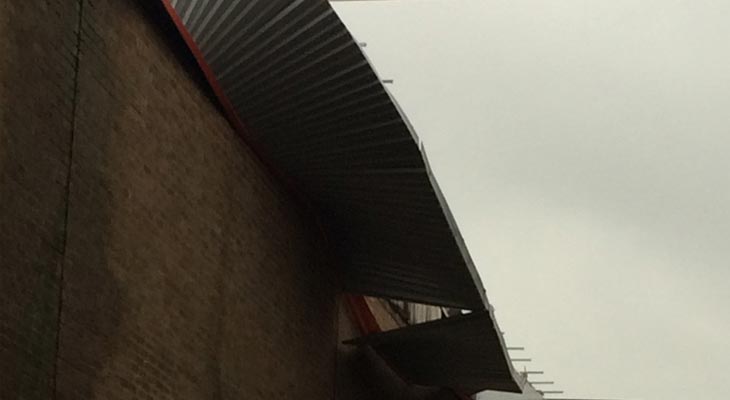 View up at the severely damaged and hanging gable ends before work commenced. Upon inspection not enough fixing points and braces were used when the previous contractor installed them.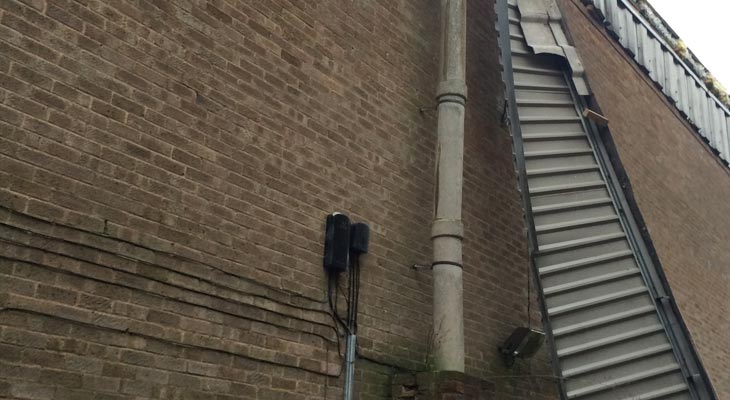 A section of the gable end dangerously hanging down from a height of six metres.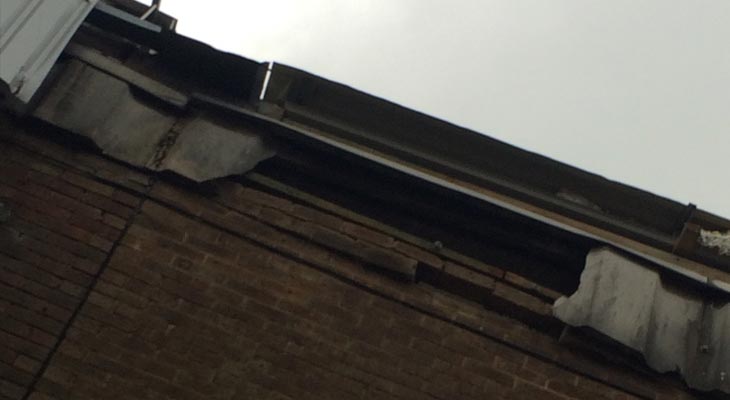 With the gable end broken away the underlying roof structures were exposed. If left rain water would have potentially started leaking into the building.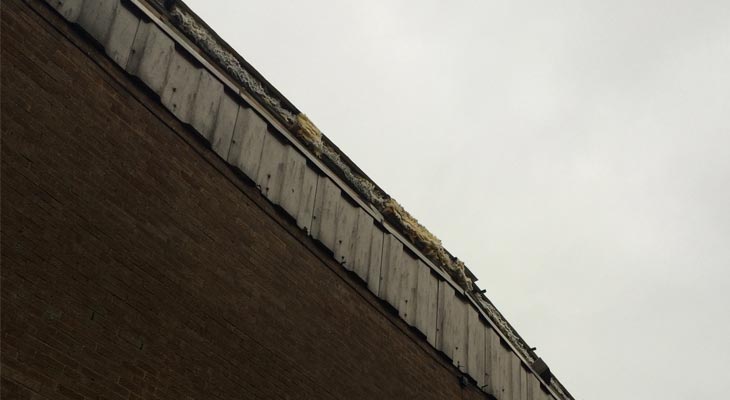 View up at another section of the rear elevation where the gable end had broken away, exposing the industrial roofing insulation.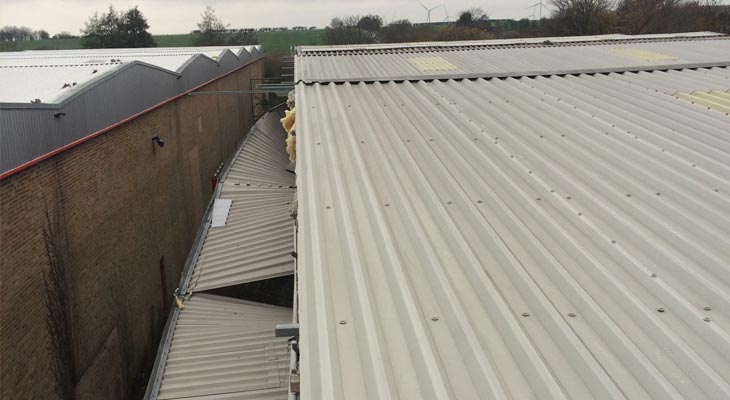 View down at the broken and hanging gable end from above the industrial roofing in Rugby.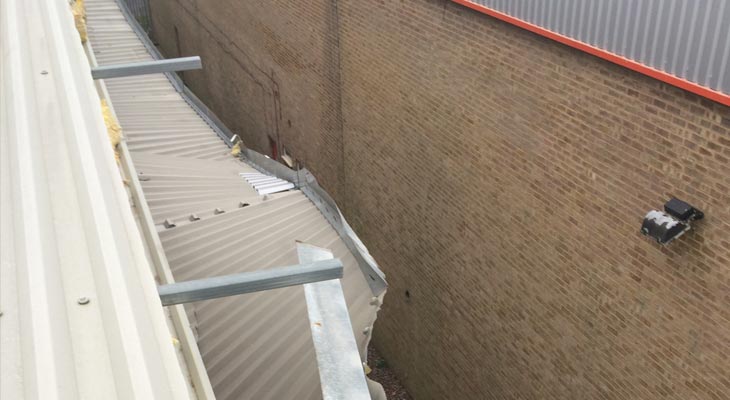 Another angle looking down at the storm damaged gable end, with underlying fixing points exposed.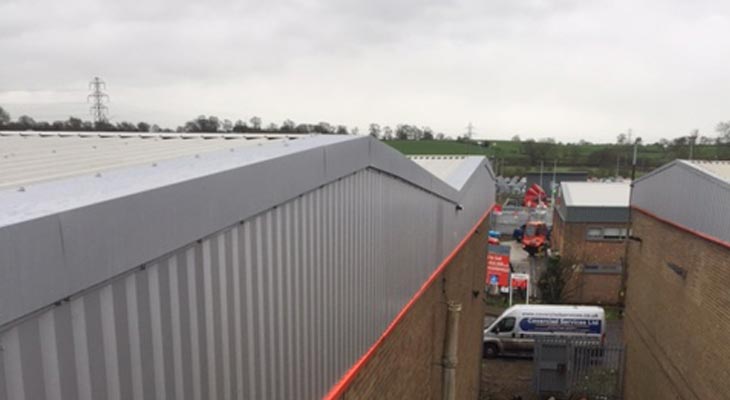 Completed view of the new gable ends installed with extra bracings and fixing points, and new barge flashing.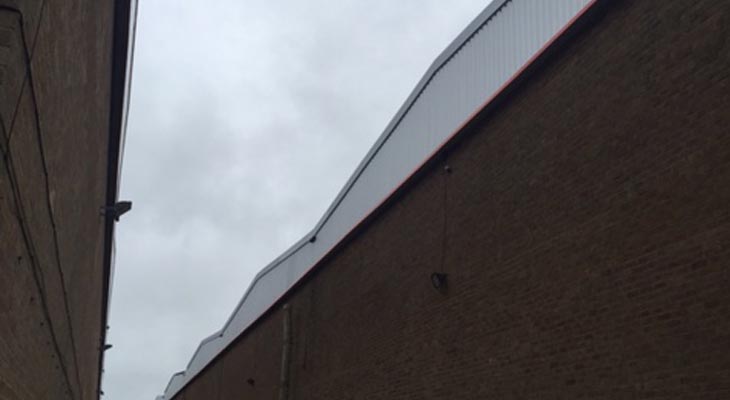 Completed view from the ground up at the newly installed gable end. Overall the storm damage repairs to the industrial roofing in Rugby spanned two weeks due to interruptions from inclement weather, and at certain times we utilised up to six of our Coverclad industrial roofing experts on site together.