EMERGENCY CALLOUTS & REPAIRS
The team at Coverclad Services have the capacity to deal with industrial roofing repairs and maintenance as well as react swiftly to emergency callouts (through a dedicated line which is open 24 hours per day, 7 days per week). High priority situations include a wide range of isolated problems, such as leaking gutters, cracked grp rooflights, failing fixing joints and flashings that have blown off. And more extreme cases include catastrophic industrial roof leaks under the weight of torrential rain downpours. To speak with one of our repairs and maintenance team please call us on 01384 573088. If you require an immediate emergency callout, please call our dedicated line on 07976 726770. Alternatively you can send us a message.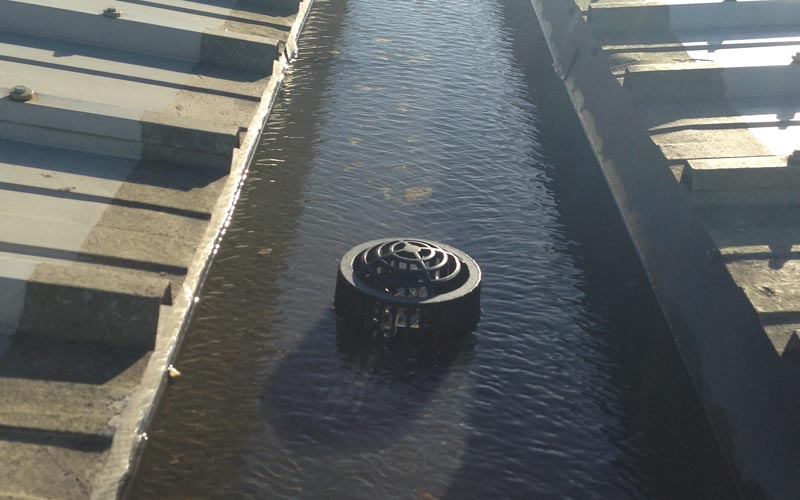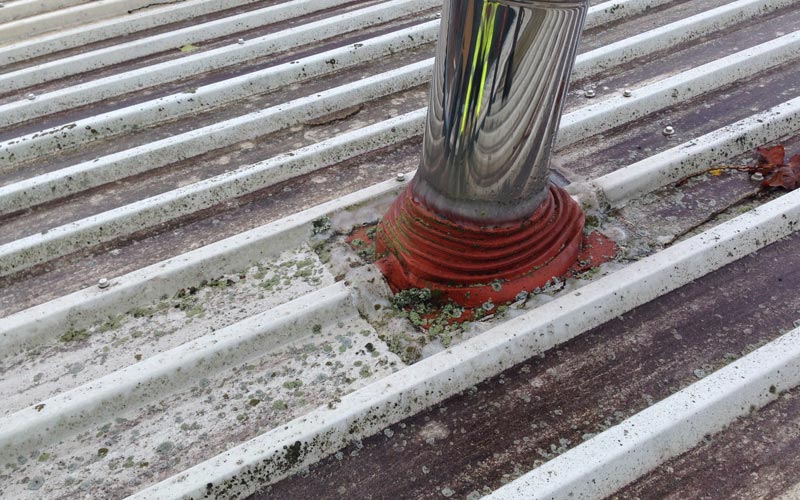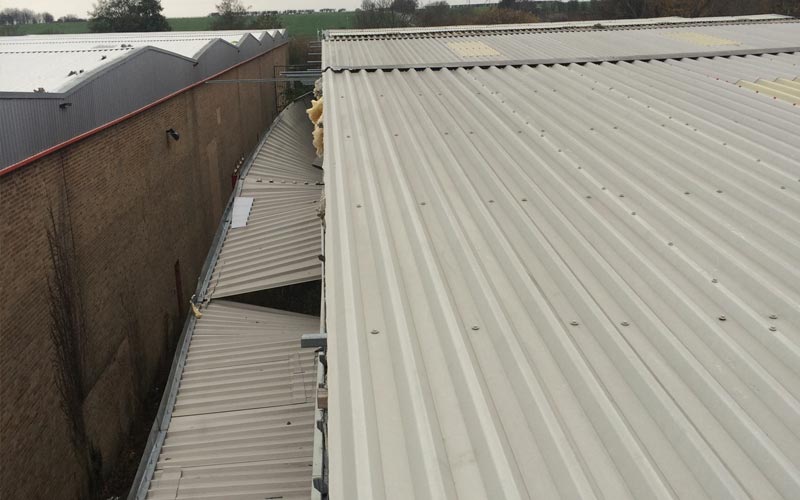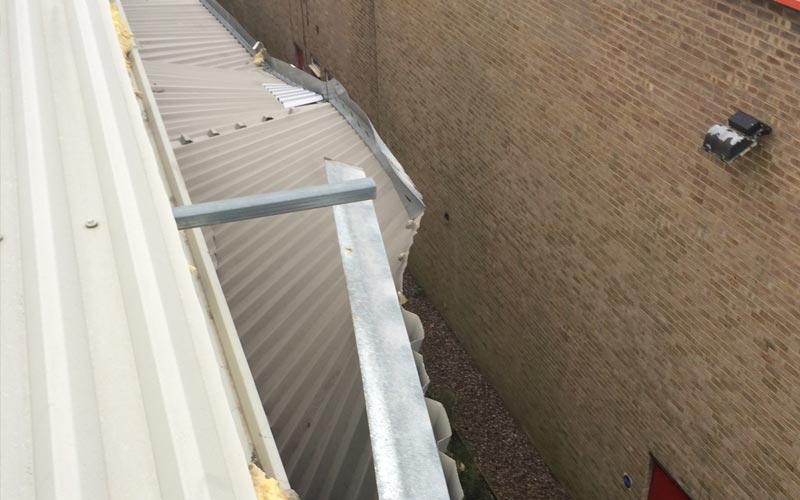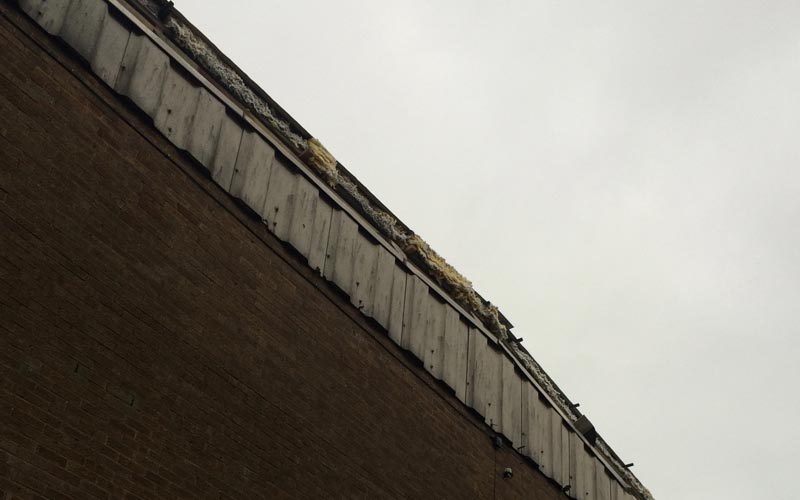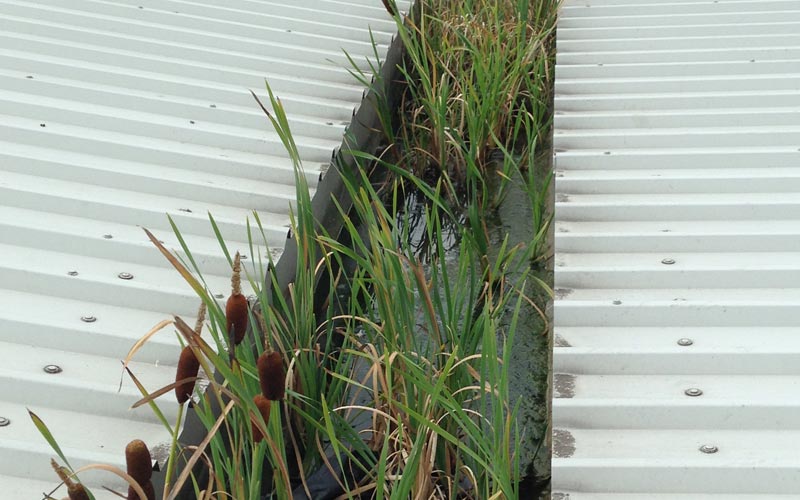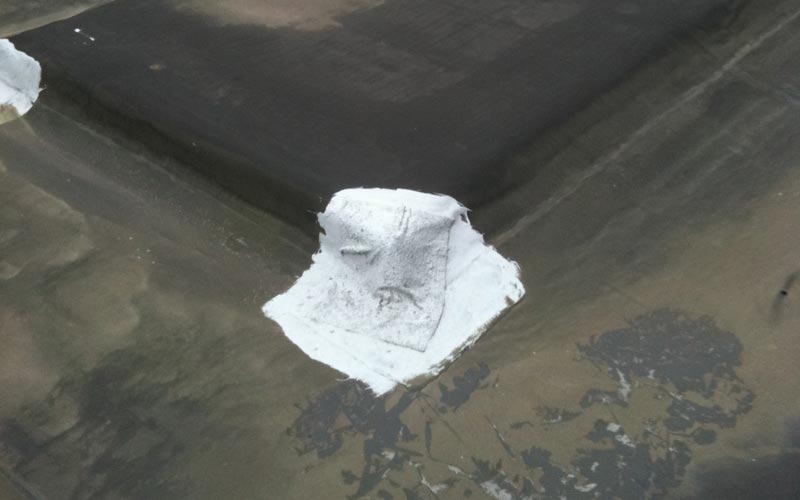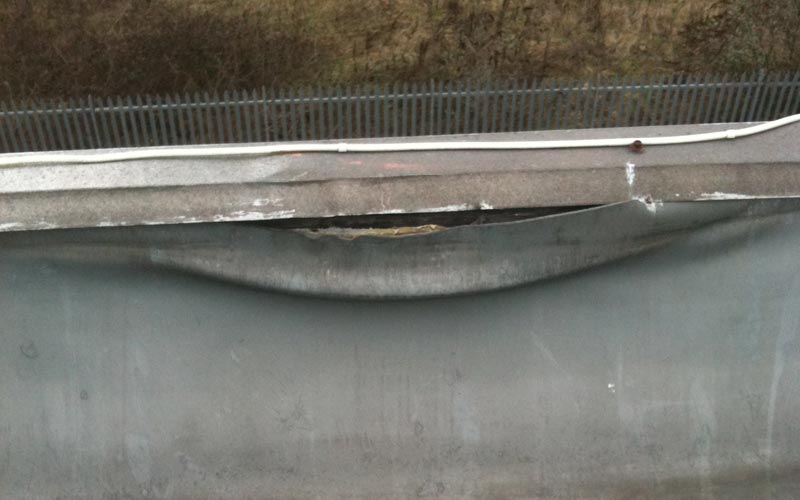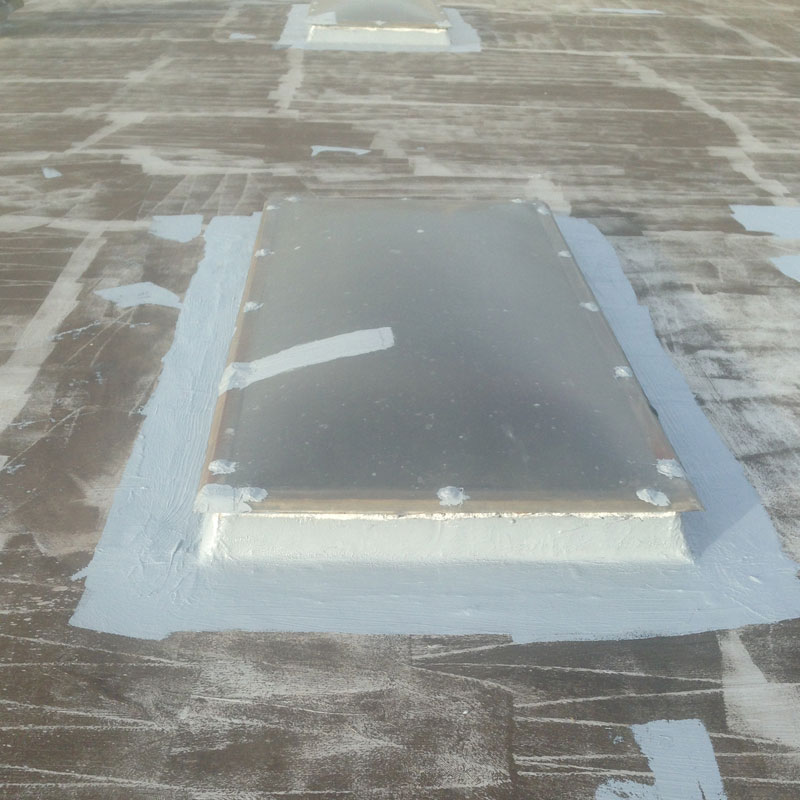 Case Study: Aircraft Hanger Roofing Repairs
Rigby Group Plc and British International Helicopters at Redhill Airport were experiencing several areas of water ingress from an aircraft hanger roof. Coverclad Services was tasked to attend site and undertake remedial works to the mastic asphalt upstand, and attempt to locate and treat isolated areas of deterioration to the mastic asphalt coated roof. Cold liquid applied systems were also used to make isolated repairs to all damaged / cracked skylights and skylight fixings to prevent further water ingress. During the aircraft hanger roofing repairs in Redhill, cooperation and communications with site staff was vital due to helicopters taking off close by. A diesel scissor lift, edge protection and a spider anchor system was used.