As industrial roofing and cladding contractors in Birmingham, we undertake a wide variety of alternative and isolated works for clients, over and above our everyday roof cladding and wall cladding installations. Below are just a few examples of such works. If you have any questions or require assistance with any alternative or isolated commercial roofing / cladding works, please don't hesitate to get in touch on 01384 573088. Alternatively you can send us a message.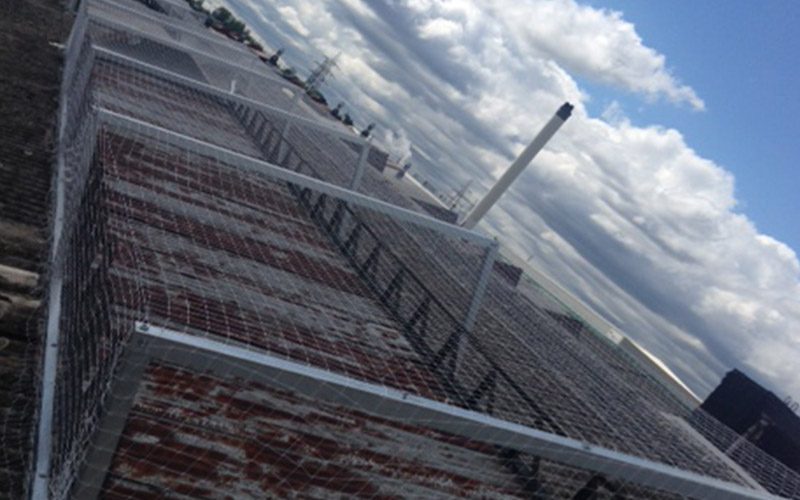 Pigeon Netting
Pigeon netting and other bird named control netting is used to stop birds gaining access into commercial buildings to create disturbance or damage through various gaps and small crevasses (examples being old asbestos capping or flashings that have separated or broken).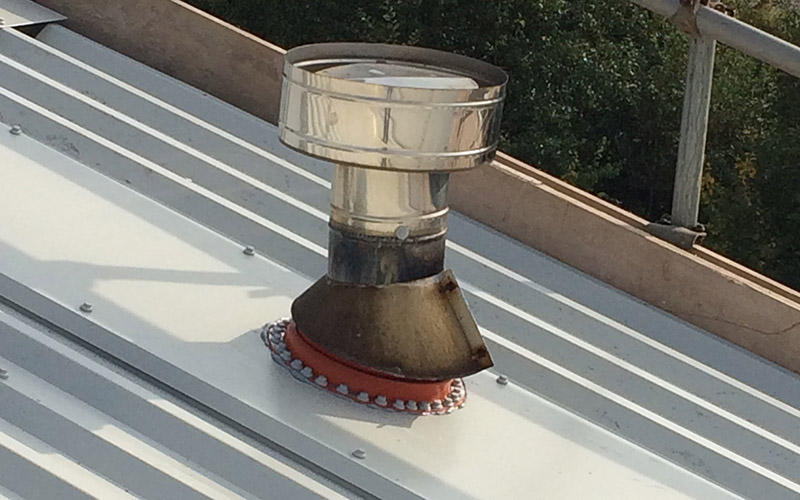 Penetrations
Making good penetrations are a common occurrence off the back of internal works such as room layout redesign or equipment relocation (such as air conditioning with intake vents). Repairs range from simple plating over to manufacturing exact profile cladding replacements.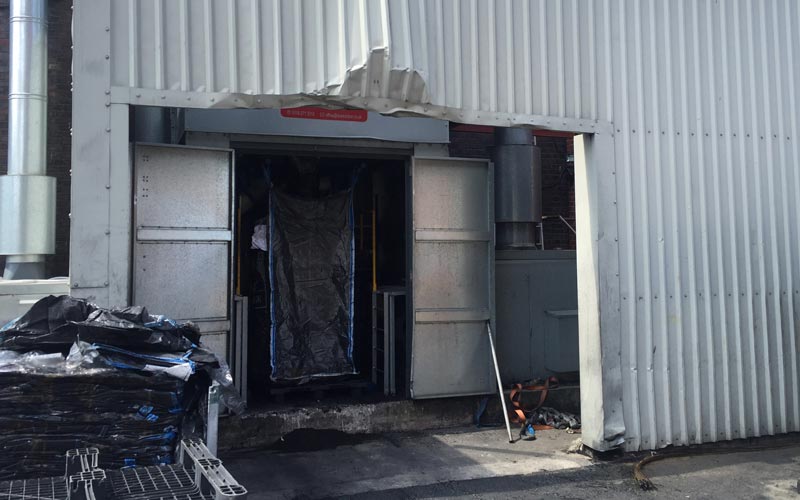 Impact Damage
Investigating and dealing with damage to loading bay flashings and roller shutters, various door and entrance point surrounds, wall corner flashings that become bent and scratched, and neighbouring cladding sections - that have all suffered impact damage from vehicles and fork lifts.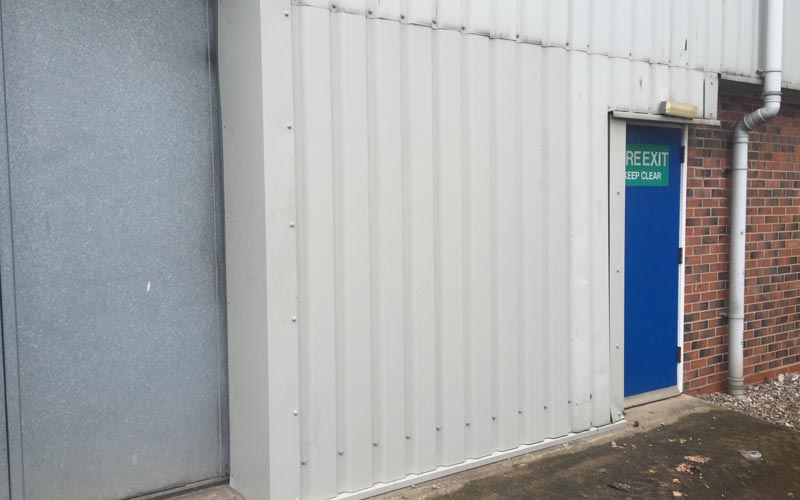 Profile Matching
When repairing or replacing sections of cladding on older buildings, the original profiles are often obsolete or no longer available. In such situations we are able to measure existing patterns and press break new cladding sheets to sit in-line with existing cladding once fitted in situ.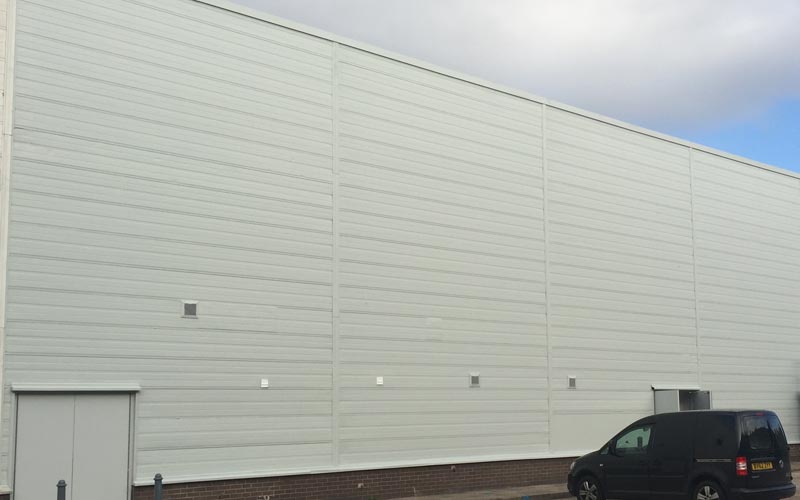 Roof / Wall Coating
When existing plastisol coatings are peeling and degrading due to weathering and solar degradation, but cladding replacement or overcladding is not a viable option, we are often able to treat and overspray the existing cladding to improve its aesthetic look (ideal for end of lease handovers).
Case Study: Installing Pigeon Netting On Asbestos Roofing
A long term client in Birmingham had been experiencing general nuisance from birds entering the building through gaps in the old asbestos roofing (a common problem), so they contacted Coverclad Services for assistance. We dispatched a specialist three man team to safely install pigeon netting in Birmingham over the three separate 170 linear metre lengths of asbestos roofing. The works were undertaken during shut down period, utilising suitable health and safety measures. Our qualified pigeon netting experts wore appropriate PPE and worked in compliance with asbestos regulations at all times.