ROOF CLADDING & WALL CLADDING
Coverclad Services are cladding specialists, possessing decades of knowledge and experience in all aspects of roof cladding and wall cladding. Whether it be utilising roofing sheets to overclad an old roof or installing a branded composite panel system to a new build, our clients can rest assured we have the expertise and capacity to fully manage and carry out the works to the highest possible standards - within budget and on time. To speak with one of our cladding experts please call 01384 573088. Or if you require an immediate wall or roof cladding emergency callout, please call 07976 726770. Alternatively you can send us a message.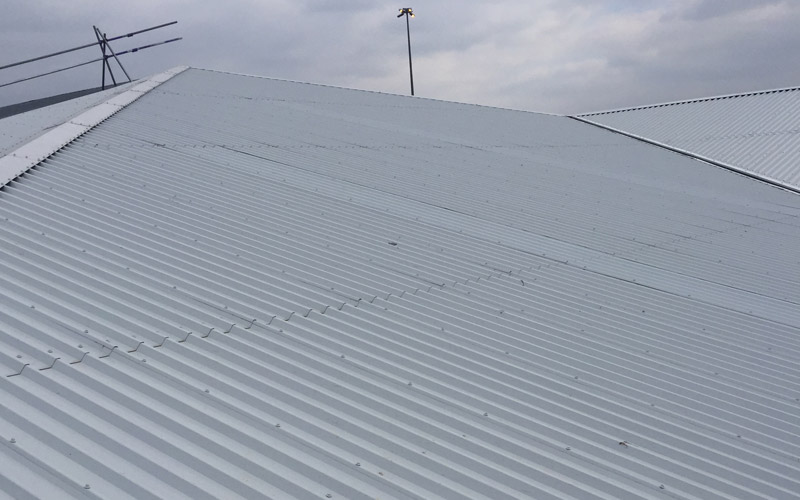 Single Skin / Overclad
Single skin and overclad installations are more affordable entry level cladding systems, most commonly used to overclad (or wrap) existing walls and roofs, including asbestos roofing. Once in place they provide a newer more refreshed look to buildings, without going to the expense of built up or composite cladding systems - available with varying thicknesses of insulation. Single skin and overclad installations are ideal in environments where minimal disruption to the business is required.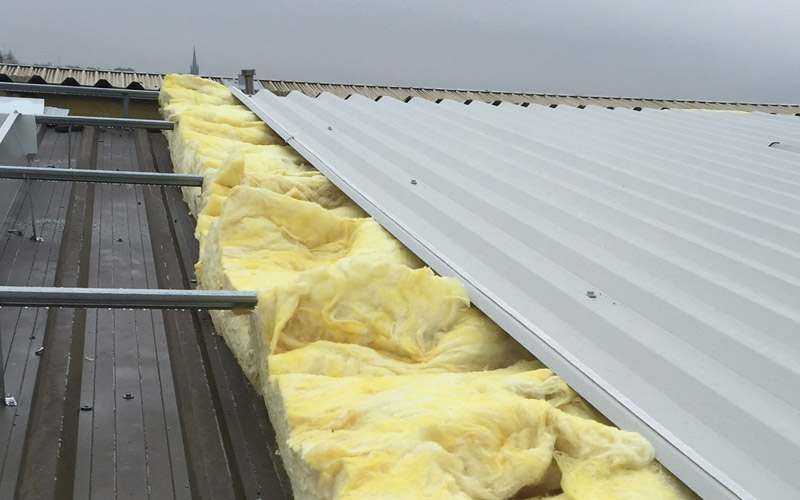 Built Up Cladding
Built up cladding systems are used for both overcladding (wrapping) existing buildings and stripping off and replacing old roofs and walls. First a new liner is installed (with vapour proof membranes to stop condensation where needed). Then insulation is added (a variety of insulations and thicknesses are available to suit different building types). Finally the top outer layer is fitted. Built up cladding systems are generally cheaper than composite systems but take longer to install (ideal for new builds).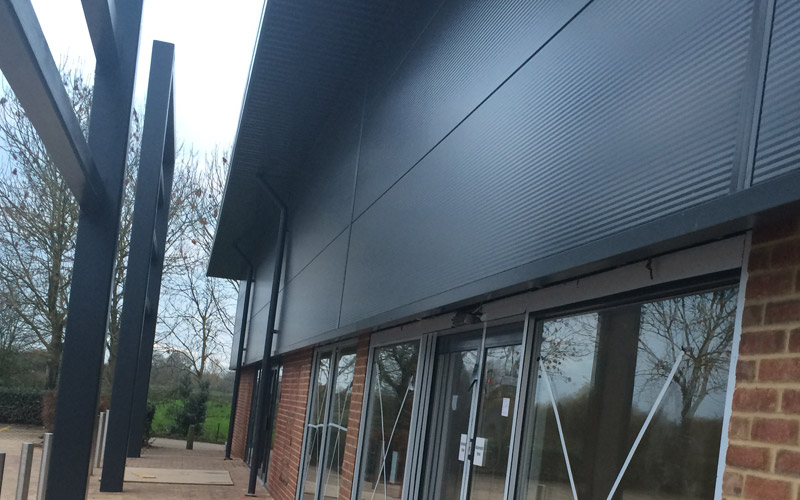 Composite Cladding
Composite cladding panel systems are the higher end of the market, especially suited for clients that require specifically upgraded insulation guarantees, or when there are extreme time constraints in place to finish the works. Uniform and precision manufactured off-site, the composite cladding panels are delivered ready made for quick installation, and as such are available in a variety of patterns, textures, finishes and colours (ideal for company branding purposes and also for new builds).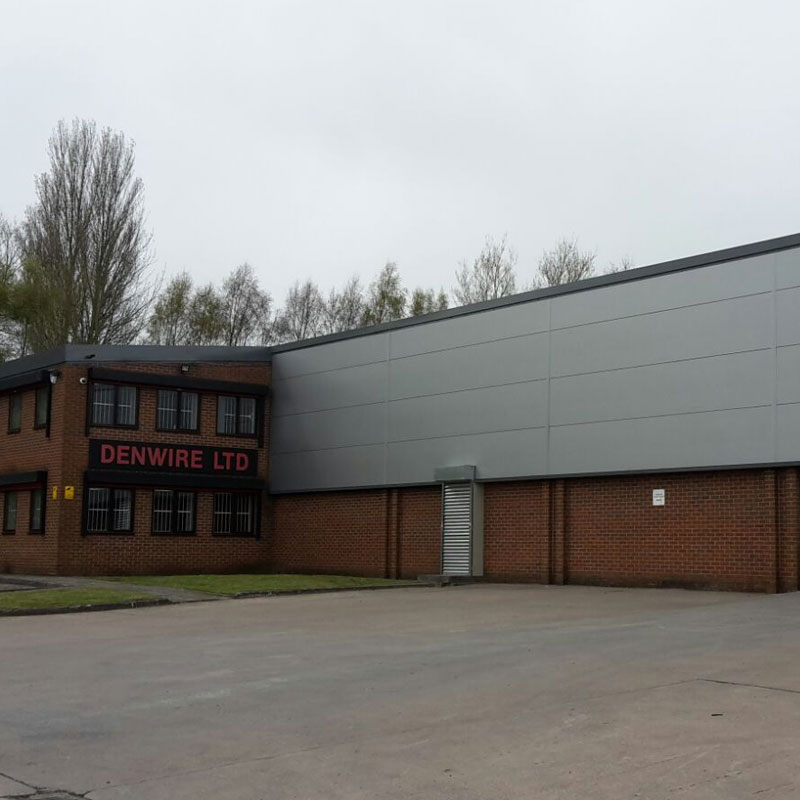 Case Study: Roof Cladding Installers Birmingham
Thermetal Ltd contracted Coverclad Services to supply and fit industrial roof overcladding and wall overcladding in Dudley, on the outskirts of Birmingham. The 1200 square metre roof was in an advanced state of deterioration with sheet delamination, cut edge corrosion, gutter water ingress and grp roof lights that were past their serviceable lifespan. Over a six week period, four of our industrial cladding experts installed Uniclad 34/1000 plastisol coated metal profile roof cladding sheets and Kingspan Micro Rib wall cladding, plus we replaced the existing grp roof lights with class one 2.44kg roof lights, and fitted an HD Sharman Plygene gutter liner to the existing gutters, connecting to existing rainwater pipes.