GRP Fibreglass Roofing is recommended for flatroofs which encounter regular foot traffic. It is an incredibly strong, impact resistant material which achieves a seamless moulded finish once applied. Coverclad Services are highly experienced GRP Fibreglass Roofing installers, using it not only on flatroofs but also in other applications such as gutters or to weather proof a detail. To speak with one of our GRP Fibreglass Roofing consultants please call 01384 573088. Or if you are in need of an emergency callout, please call 07976 726770. Alternatively you can send us a message.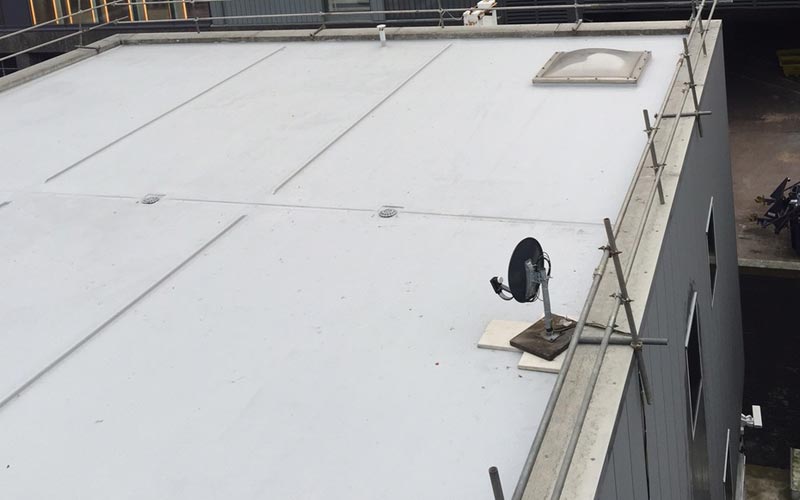 Flatroof Survey
GRP Fibreglass Roofing begins with a flatroof survey, to assess the current condition of the flatroof and any associated details or gutters. The access the flatroof provides for devices (such as air conditioning units) is also checked to determine the likely amount of foot traffic and potential of impact damage over time, with recommendations and a quotation being provided.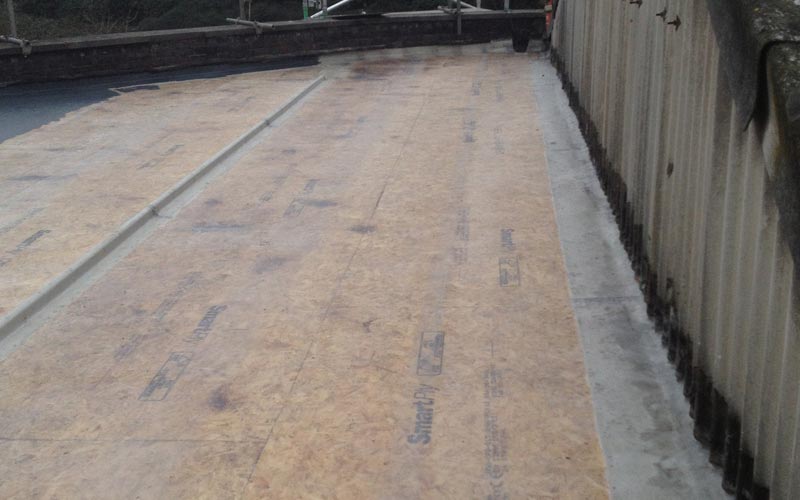 Preparation & Boarding
Upon work commencing the flatroof is prepared for the fibreglass resin by clearing away existing debris, then boarding out using specifically measured OSB3 boards. Once the OSB3 boards are fixed into position, the resin and then fibreglass is applied to achieve a smooth moulded effect finish (GRP Fibreglass Roofing is much stronger that liquid applied membranes).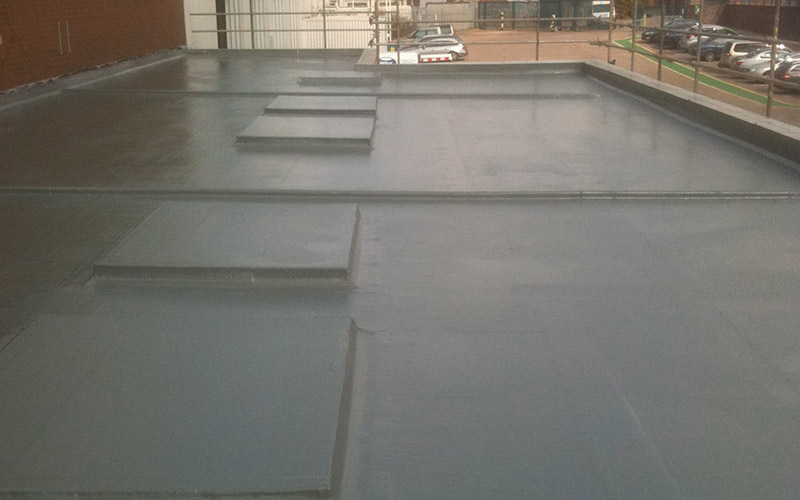 Applying Firbreglass Roof
The resin is prepared on site with catalyst accelerator ingredients being added and the entire flatroof together with required upstanding / gutter details are encapsulated (a graded finish towards water outlets is achieved). The result is a strong impact resistant flatroof with no material joins, which is versatile for incorporating into intricate details and other applications.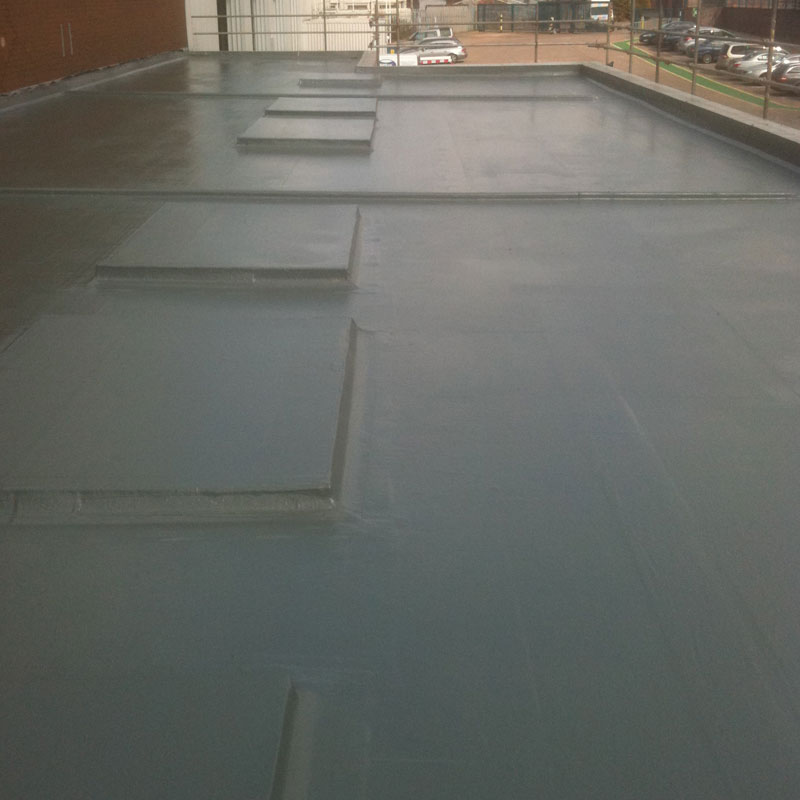 Case Study: GRP Fibreglass Roofing In Oldbury, Birmingham
Crown House Technologies contracted Coverclad Services to supply, prepare and apply GRP Fibreglass roofing in Oldbury, Birmingham. The existing flat roof covered a 110 square metre area and the single ply membrane was failing, so we dispatched a four man team of our Birmingham flat roofing specialists to carry out the works over a two week period. New OSB3 roofing boards were supplied and fixed to the existing flat roof area with packing to form a fall. Once prepared 600g CSM laminated GRP was applied with associated pre-fabricated GRP edge trims. Scaffold edge protection and handrails were utilised for safety together with scissor lift for personnel and material access.