GUTTER MAINTENANCE & REPAIRS
As industrial gutter repair and maintenance experts in Birmingham and long standing Giromax and HD Sharman Plygene approved installers, Coverclad Services possess the skills, knowledge and experience to undertake all levels of industrial gutter works, from isolated temporary repairs to full profile gutter seal systems with long material guarantees. Even less common applications, such as felt gutters, metal gutters and wooden gutters are catered for. To speak with one of our industrial gutter maintenance experts please call 01384 573088. Or if you are in need of emergency gutter repairs, please call 07976 726770. Alternatively you can send us a message.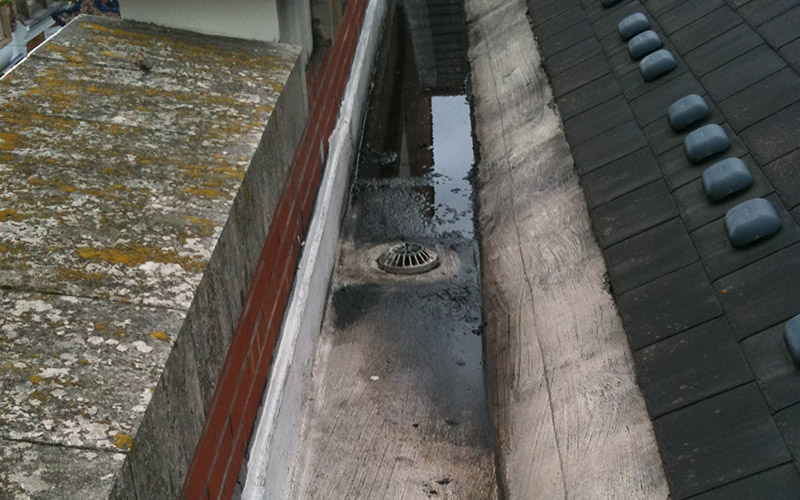 Reports & Cleaning
Work generally begins with a gutter clearance and investigation into the current state of the gutters. A range of photos are taken with close-ups of problems found, such as rusting, loose bolts, damage or leaking / residual drip marks between gutter joints. Then a damage report is presented which includes the photographic evidence and options for repair. To the benefit of our clients, our industrial gutter reports are much like an official roof survey, but without the thousands of pounds associated cost.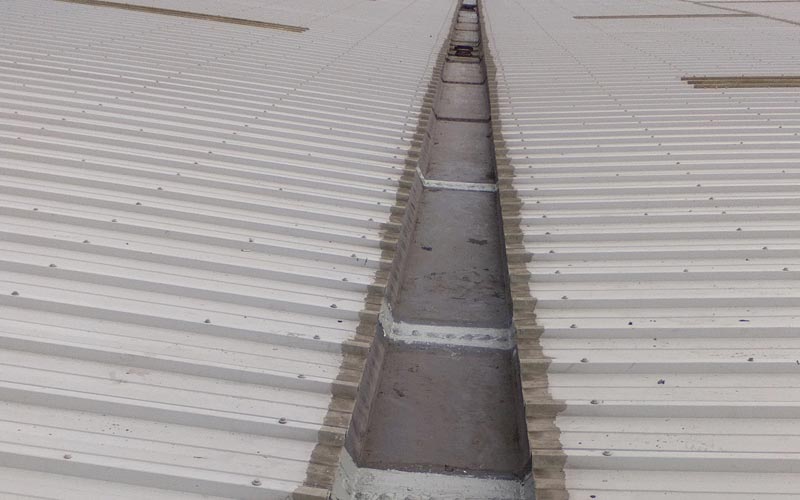 Gutter Repairs
There is a variety of methods and products that can be used for repairing industrial gutters, with the exact chosen process being based on existing gutter materials and requirements of the client. For example, if a shorter term temporary repair is all that is required (perhaps in situations where the client is soon to be vacating a building due to end of lease), or there is a need to work around client budgets, then isolated and localised encapsulating work to gutter joints and fixings may be preferred.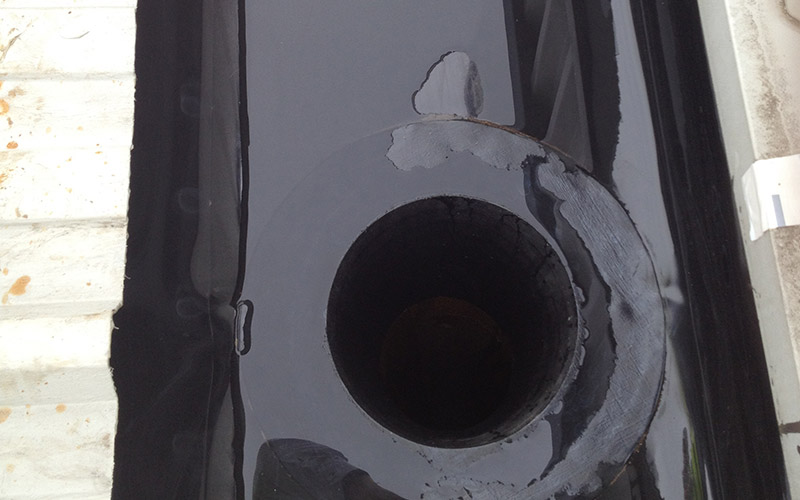 Gutter Liners
In situations where more extensive industrial gutter repairs or long term material guarantees are required, preparation and treatment of the entire gutter using liquid applied membrane, or installation of full profile gutter seal systems may be the client's preferred option. Rest assured that Coverclad Services are both Giromax approved installers (specialists in applying Giromax Delcote © HPG), and HD Sharman Plygene approved installers (experts at installing Plygene gutter liners).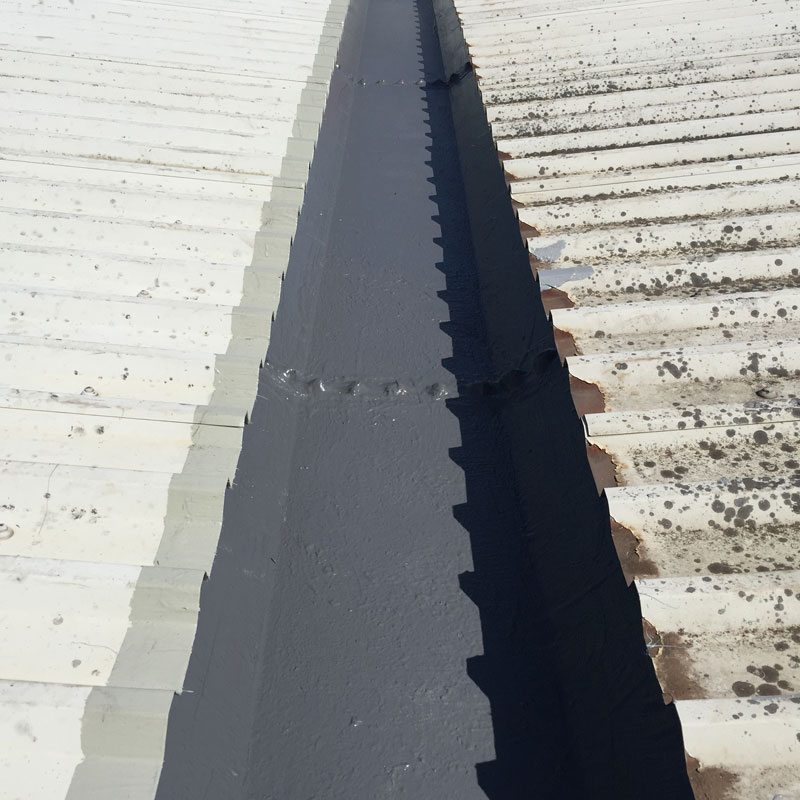 Case Study: Gutter Repairs In Birmingham
Plaza interior were encountering a mid-term dilapidation landlord requirement for water ingress from gutter joint deterioration on two 25 metre industrial gutters in Kingswinford near Birmingham. Coverclad Services were contracted to carry out the gutter repairs, dispatching three of our Birmingham gutter specialists to apply the Giromax HPG Gutter Lining System. Existing gutters we cleaned, gutter joints prepared / rust removed, gutter bolts encapsulated and two coats of Giromax 300 applied. At the request of the client, Giromax representatives inspected the completed works and successfully issued a Giromax 10 year guarantee on completion. Tenants remained in occupation for the duration of works.