INDUSTRIAL ROOFLIGHTS / SKYLIGHTS
Rooflight cleaning, repairs and replacements are common practice for our Coverclad Services industrial roofing experts. Our services range from encapsulating fixings to treating dilapidated rooflights with Giromax Delglaze whilst in situ, to full replacement of GRP rooflights. To speak with one of our industrial rooflight experts please call 01384 573088. Or if you have leaking or damaged rooflights and require an emergency callout, please call 07976 726770. Alternatively you can send us a message.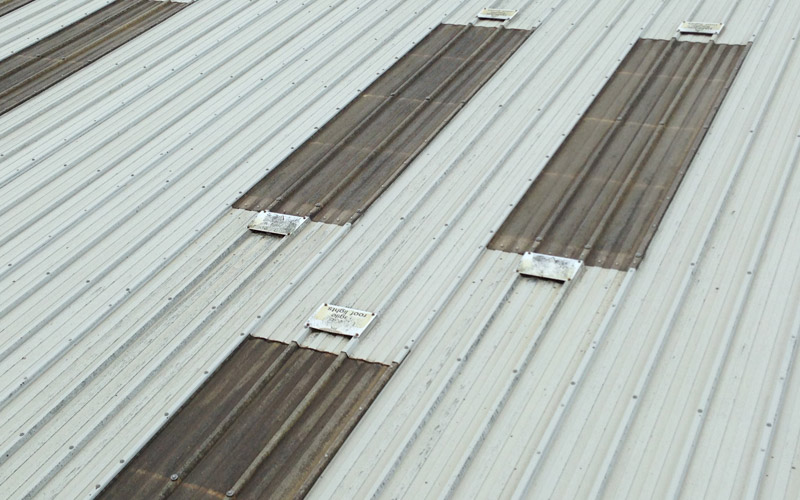 Rooflight Cleaning
Over time, through the effects of weather and solar degradation, rooflights become grimy, porous and fibrous. Rooflight cleaning using specific detergent and antifungal wash helps to restore the original look of the rooflights and also increases the amount of light that penetrates through them into the building.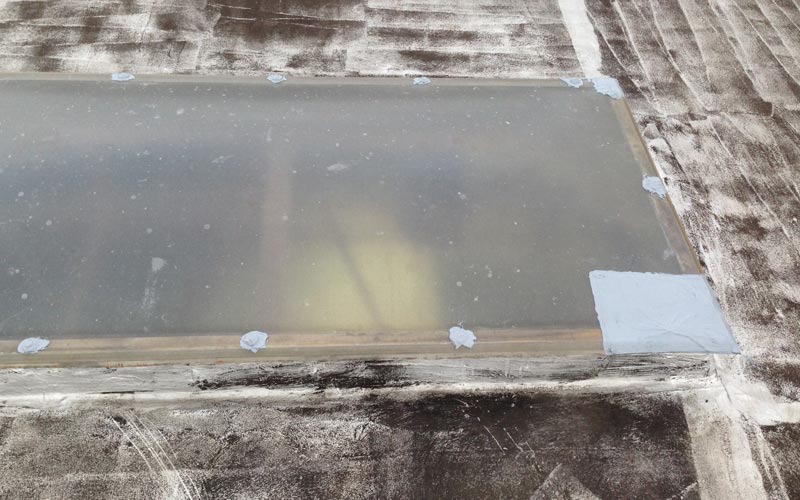 Rooflight / Skylight Repairs
Deteriorating fixings (allowing water to ingress) are the most common faults that occur with industrial rooflights. The chosen method of repair depends on requirements, but can include encapsulating the fixings with a liquid applied membrane or replacement, or treating with superior products such as Giromax Delglaze.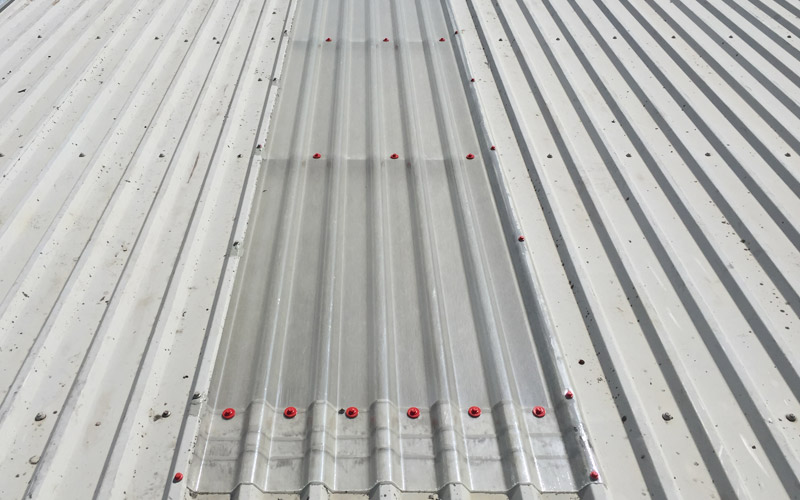 Rooflight Replacement
Rooflight replacements are the best option when the existing rooflights are irreparable, or where the GRP material has broken down past it's serviceable lifespan. A variety of rooflight options are available, including different thicknesses, grades and fire ratings, with options to upgrade to full step safe rooflights.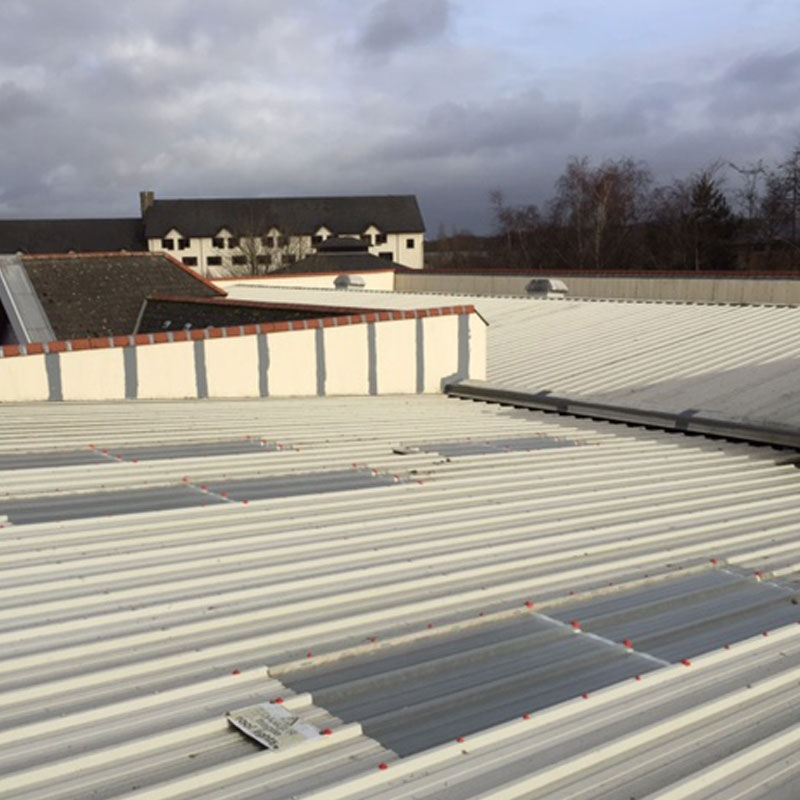 Case Study: GRP Roof Lights Replacement Cardiff
Axminster Tools in Cardiff were experiencing water ingress from their existing industrial roof lights. The roof lights were quite opaque in appearance due to solar degradation and installed into a Kingspan roof. A decision was made to replace them, and being specialist Kingspan Installers in Birmingham, Coverclad Services was the perfect choice to carry out the works. A three man team of our Birmingham roof light installers were dispatched to Cardiff to replace the existing roof lights with new 1000mm wide Filon grp double skin factory assembled roof lights, over a one week period. Out team utilised safety nets and powered access, and consideration was given for other contractors also working on-site.