ISOLATED WALL CLADDING REPAIRS IN BIRMINGHAM
Coverclad Services were tasked to carry out isolated wall cladding repairs in Birmingham at a busy industrial unit on behalf of an Aircraft Tyre Supplier. Over time, moving vehicles such as fork lift trucks and lorries had impact damaged the surrounding wall cladding, steelwork and flashings to three separate doorways and canopies, and repairs were needed to bring the affected areas up to standard.
We dispatched a three man team of our Birmingham wall cladding experts to site to complete the works over a three day period. Tasks included removing existing damaged cladding, flashings and side rails, re-aligning underlying steelwork together with installing new steel cladding rails where needed, and fitting new wall cladding sheets with flashings to match existing profiles and colours as closely as possible (see photos below). Each area was cordoned off whilst the repairs were carried out and our team were especially considerate to ongoing client operations and busy traffic flow from surrounding access areas.
If you require isolated wall cladding repairs in Birmingham or assistance with other industrial cladding emergencies or works then please don't hesitate to contact us at Coverclad Services. We serve commercial clients all over the UK.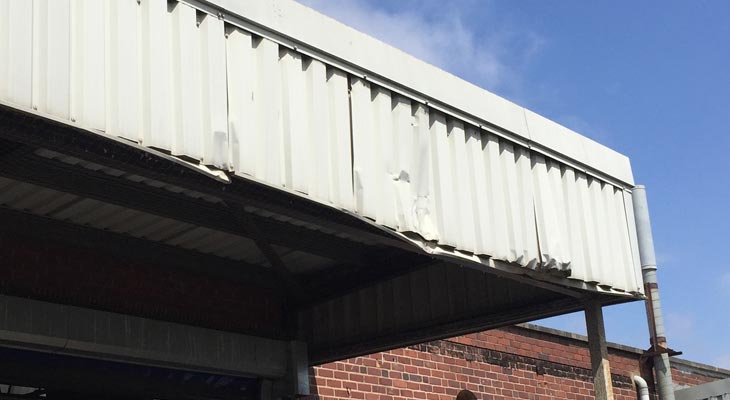 Canopy area with impact damage to the front elevation cladding sheets. The base sill had buckled and bent downwards and the underlying steelwork that receives the fixing points was also damaged. All affected areas including barge flashings, wall cladding sheets and sills were removed.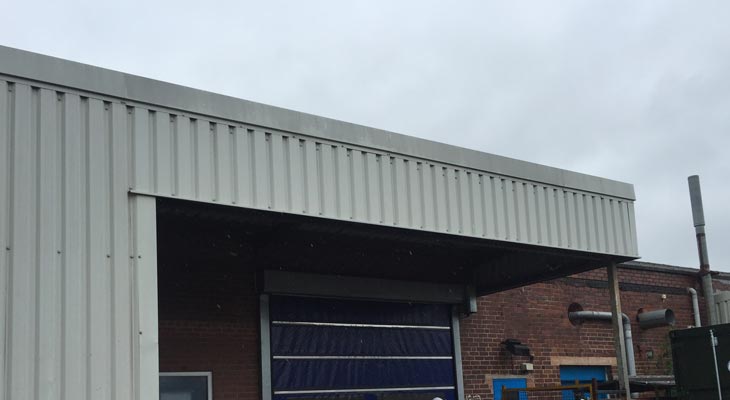 Our team replaced the buckled cladding rails (the surrounding side rails were loosened off and re-aligned where necessary). Then the cladding sheets were fitted along with new corner flashing and the existing top flashings were re-instated.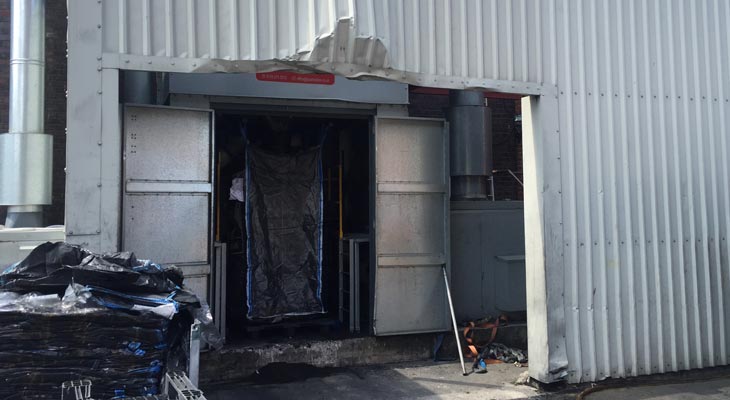 Opening to the dust extraction bagging machine. The picture illustrates impact damage to the head sill of the upper surround and its accompanying front elevation wall cladding sheets. Damage also to the lower right hand jamb flashing. All affected areas were removed.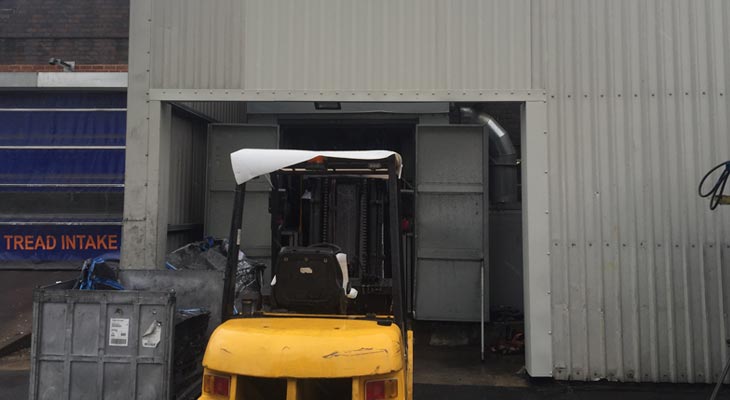 Our team replaced the damaged cladding rails with new lengths and installed 0.7mm plastisol coated cladding sheets to the elevation, together with the new head and jamb flashings to the top and right hand side of the opening.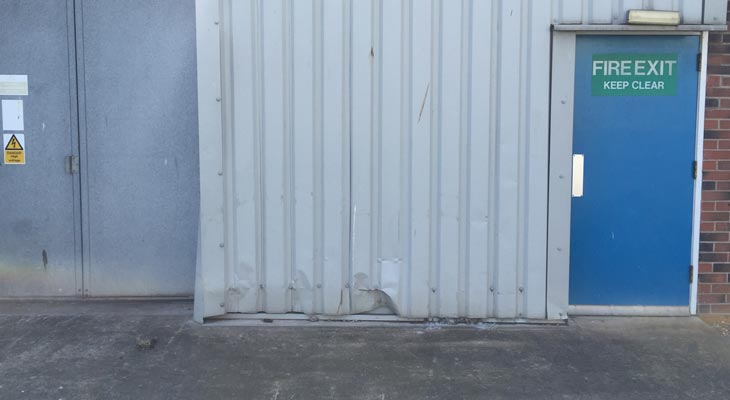 Cladding section with impact damage to low level wall cladding sheets, fixing points and jamb flashings. The extent of the damage extended to the underlying cladding rails and bottom sill.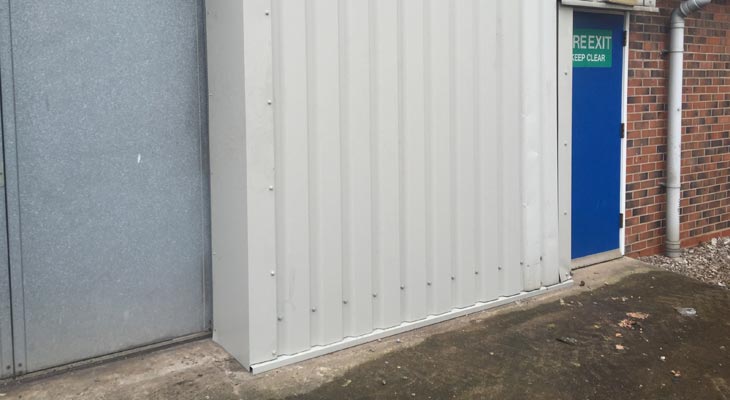 Our team replaced the bottom sill and damaged cladding rails and installed new flashings and wall cladding sheets to the isolated areas. Existing undamaged sheets were re-instated.