INSTALLING PLYGENE GUTTER LINERS IN TELFORD
Coverclad Services were contracted to install Plygene gutter liners in Telford, at a warehouse unit that was experiencing water ingress from two 50 metre long industrial gutters. Our job was to clear the gutters of debris and dispose of waste from site, and to supply and install HD Sharman Plygene Gutter Liners, together with eaves retaining flashings.
First we attended site to survey and measure the base, upstands and angles to the industrial gutters. Then we had the preformed bespoke Plygene Gutter Liners fabricated and delivered to site. Finally we installed the liners to the valley gutter and perimeter gutter, together with on-site fabrication of stop ends and outlets. The works two weeks to complete.
Photos are below. If you are looking for specialist Plygene installers then please contact us on 01384 573088. Alternatively you can send us a message or contact us on 07976 726770 if you are in need of an emergency callout.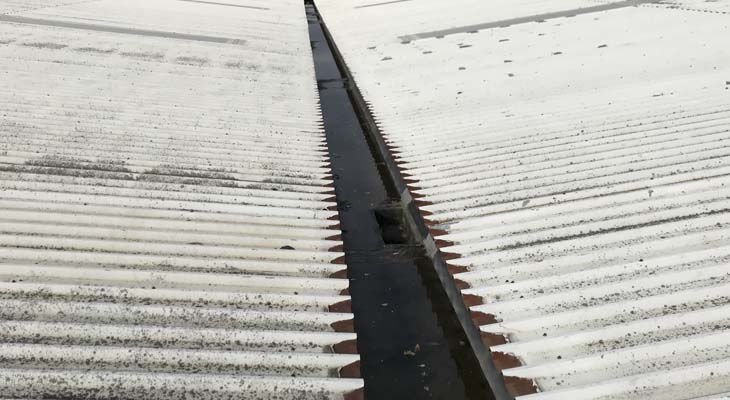 Before view of the industrial valley gutter, full of water on inspection and in need of prepping.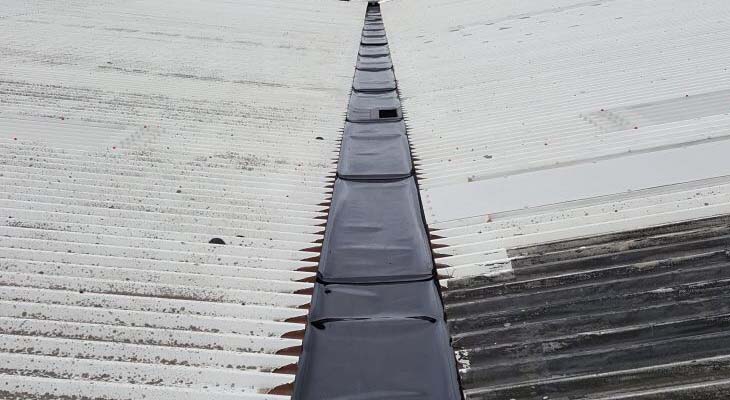 Completed view of the valley gutter with HD Sharman Plygene Gutter Liner installed. The preformed gutter liners come in lengths and rolls when delivered to site and the joints are heat welded.
Before view of the perimeter gutter. As part of the works, the gutter joint bolts were cropped and a protective fleece was installed to protect from foot traffic.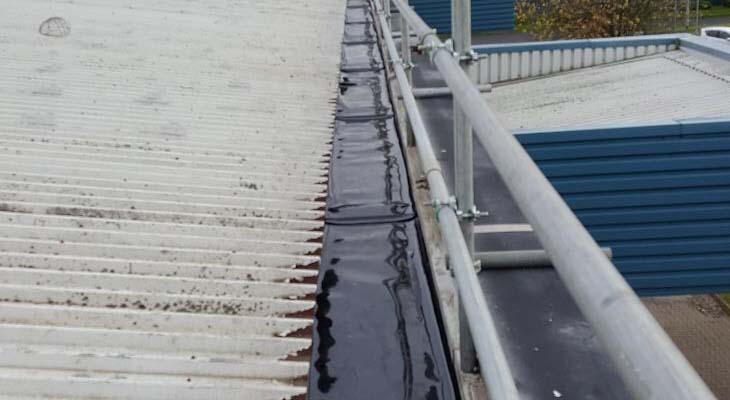 Completed view of the perimeter gutter with Plygene gutter liner installed.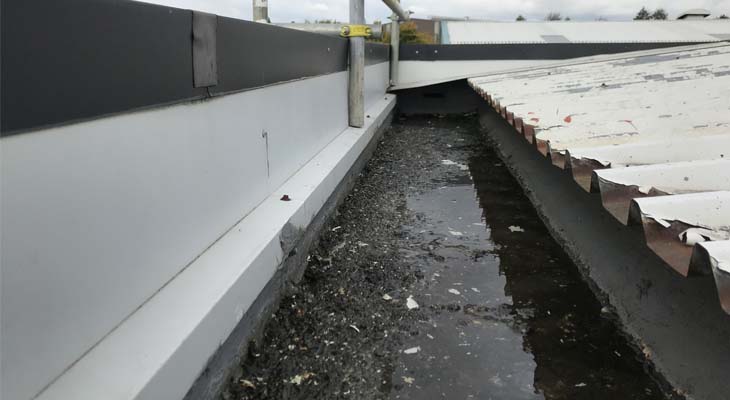 Before close-up of the perimeter gutter stop end, with water and debris build-up.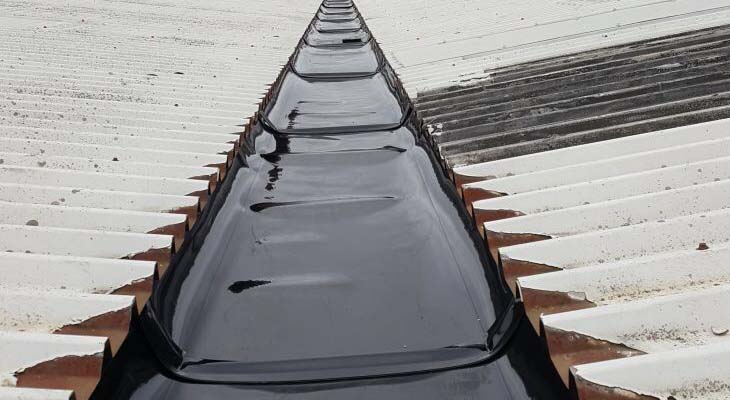 Completed close-up showing the Plygene Gutter Liner installed to the valley gutter, with wind restraint strips in place.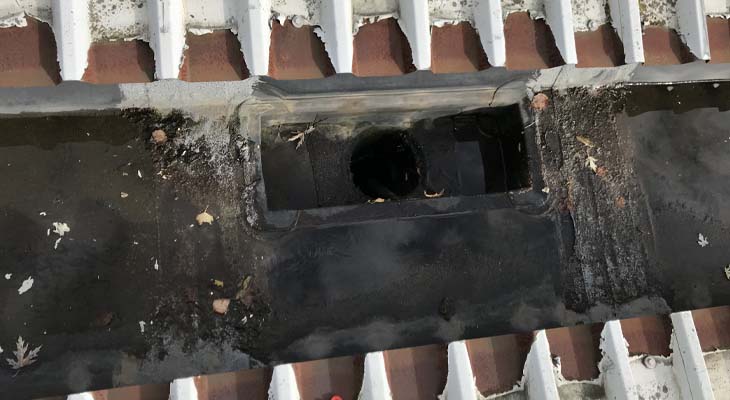 Before view showing one of the unusual valley gutter outlet designs.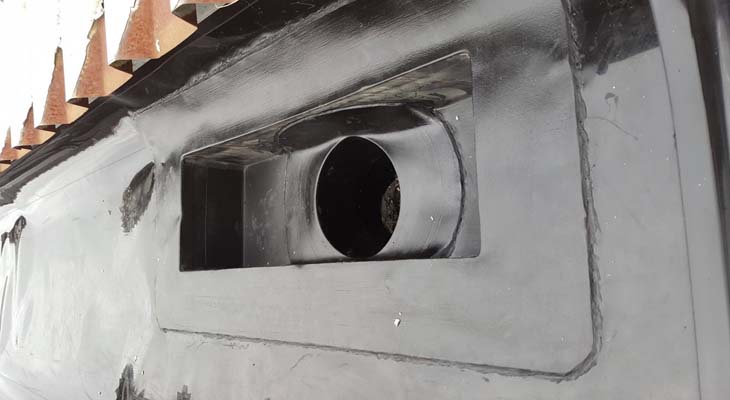 Completed view of the same valley gutter outlet, with Plygene liner fabricated on-site and heat welded into position to form the new outlet.