GIROMAX INDUSTRIAL ROOFING REPAIRS IN TIPTON
Coverclad Services were contracted to carry out Giromax industrial roofing repairs in Tipton, to a unit suffering from multiple water ingress points. The works were carried out over a 2/3 day period and included replacing isolated damaged wall cladding sheets with press brake sheets to match existing.
Our main Giromax roofing repairs included the following:
Prepare the gutters back to a sound substrate and in severely corroded sections, measure the profiles and fabricate / supply galvanised steel gutter sleeves to cover, then apply Giromax products to outlets, gutter joints, stop end joints, roof sheet ends, eaves details and cappings.
Remove deteriorated old dektites and replace with new, then seal around with Giromax.
Prepare and treat edge laps to the tops of roof lights and fixings with Giromax.
Photos from the industrial roofing repairs in Tipton are below. If you are looking for long standing approved Giromax specialists, then please contact us on 01384 573088. Alternatively you can send us a message or contact us on 07976 726770 if you are in need of an emergency callout.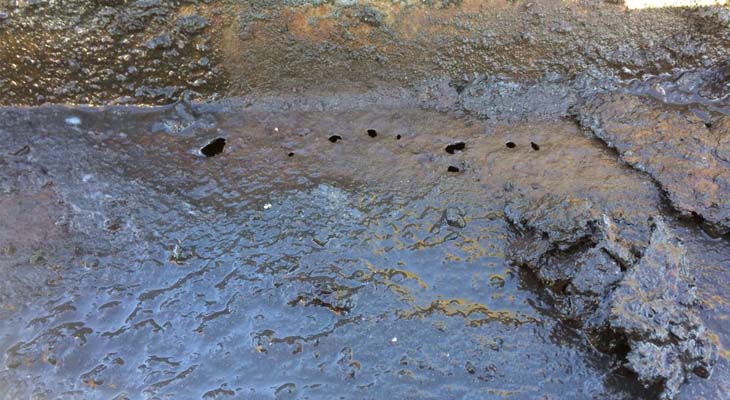 Before close-up showing the heavily corroded industrial gutter with pitted holes.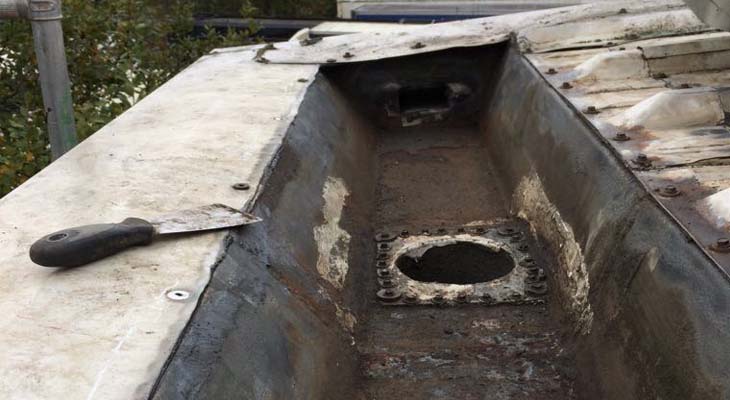 Progress view, scraping and mechanically removing rust from the perimeter gutter. The roof sheet ends stopped short of the gutter. In scenarios like these, water can make its way back up under the roof sheet extensions through capillary action, leading to water ingress.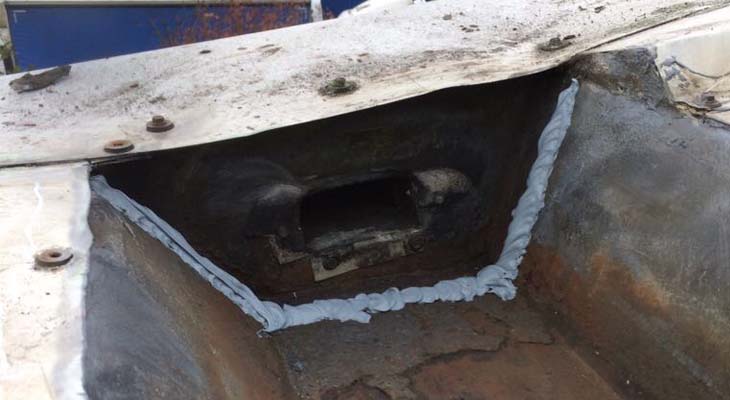 Giromax used to seal a gutter stop end which had suspected joint leakage.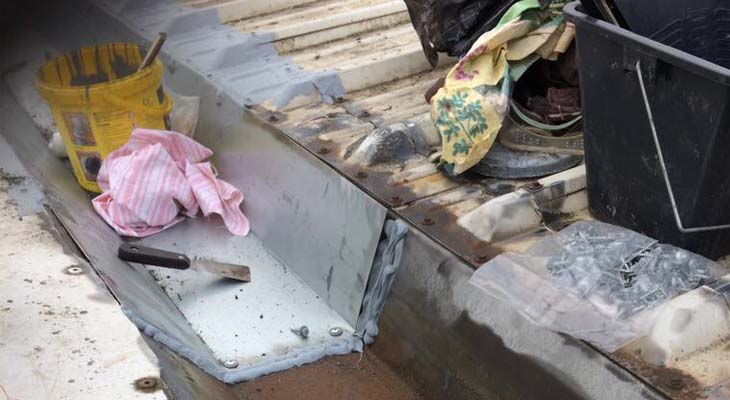 Galvanised support sleeves installed to heavily corroded gutter sections to aid with structural integrity.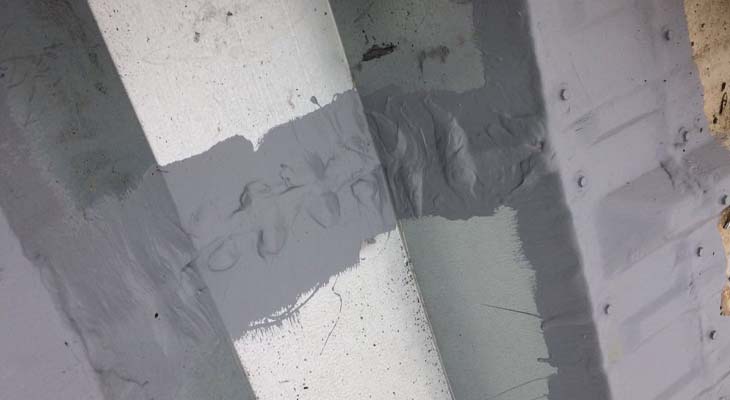 Close-up showing how our Giromax experts in Tipton sealed the joints to the new gutter sleeves, and also the eaves detail between the roof sheet and the gutter support sleeve.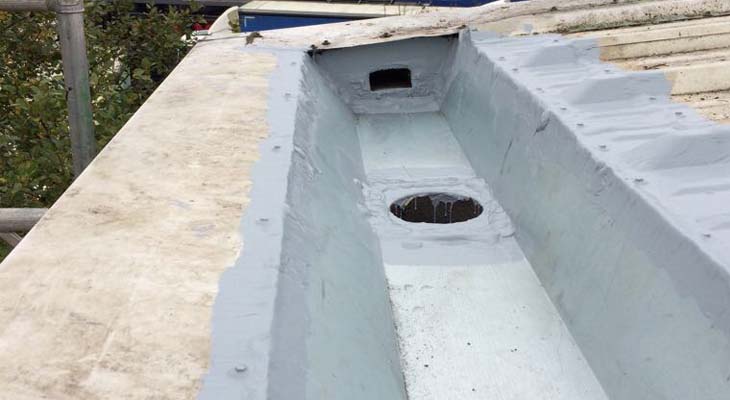 Completed gutter repairs as per client requests, with gutter sleeves installed and Giromax applied to outlets, gutter joints, stop end joints, first two rows of fixings to the roof sheets, eaves detail between the roof sheet extension and the gutter support sleeve, and to the capping on the opposite side of the gutter.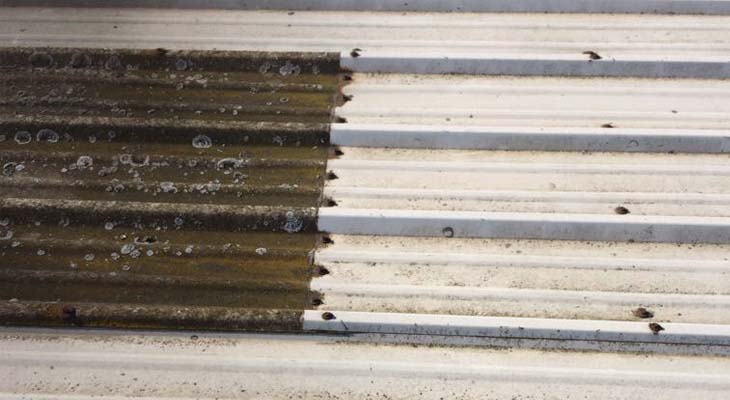 Before view showing roof deterioration with rusted roof fixings and GRP roof lights fibrous and degraded past the end of their serviceable life. Water was ingressing between the two skins of the roof lights producing internal stream marks.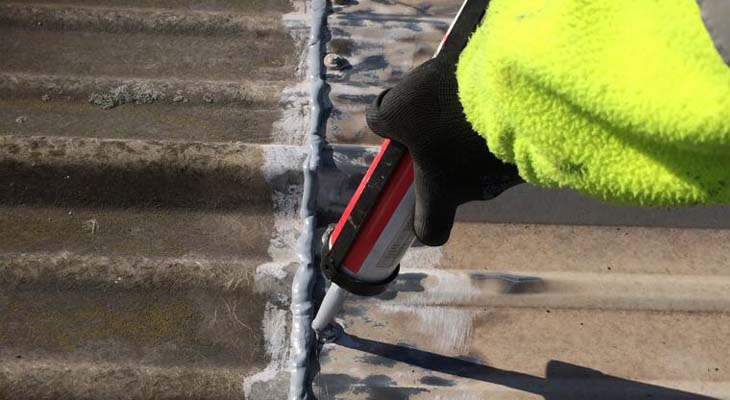 Progress of works with tops to the roof lights rubbed down and one of our Giromax installers encapsulating the fixings and joint between the roof sheets and roof light with Giromax Seamsil.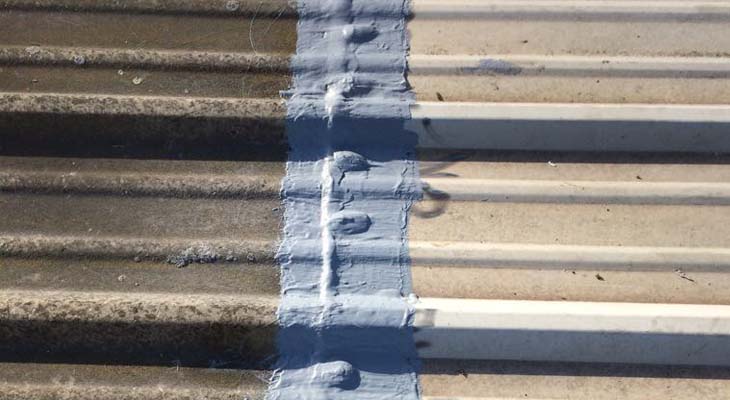 One of the completed roof lights with Giromax basecoat and topcoat applied to finish.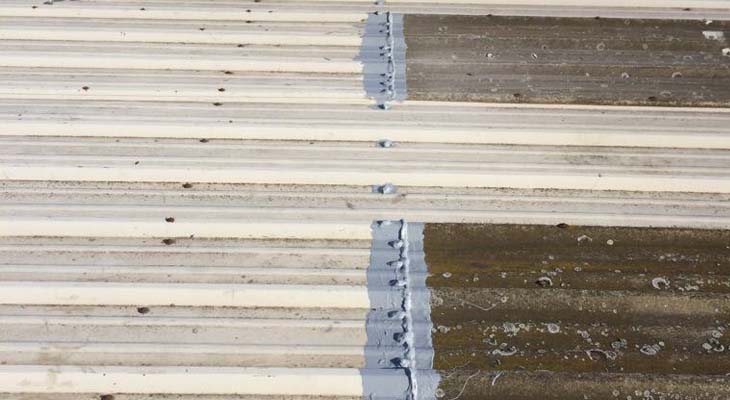 Wider view showing Giromax applied to the edge lap tops of the roof lights, along with the line of main fixings either side.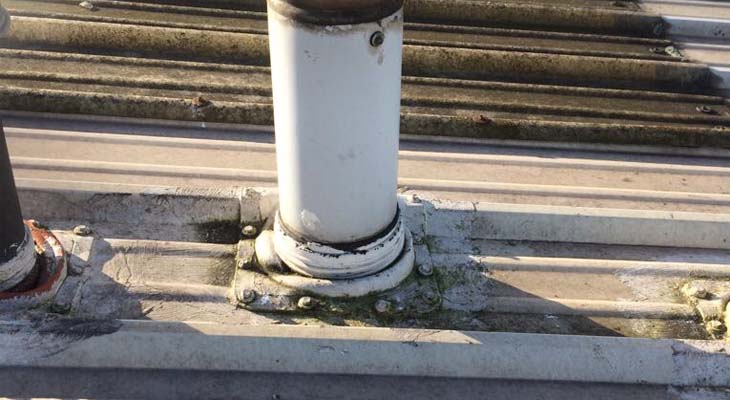 Example of multiple failing dektites with attempted historic temporary repairs.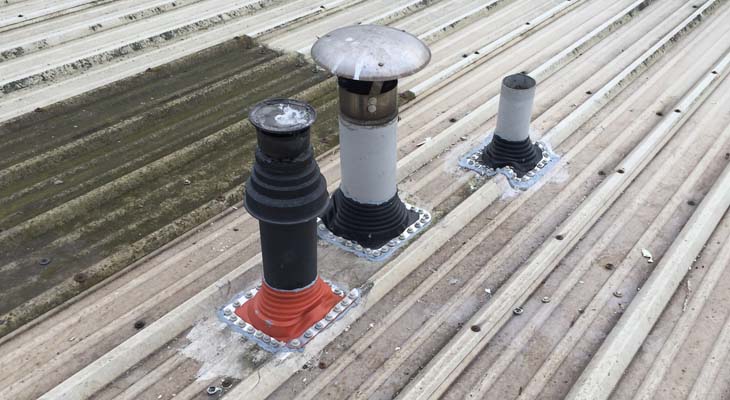 New dektites installed. The flexible frames can be manoeuvred and fixed down to suit the roof sheet profiles, and they are then sealed with Giromax.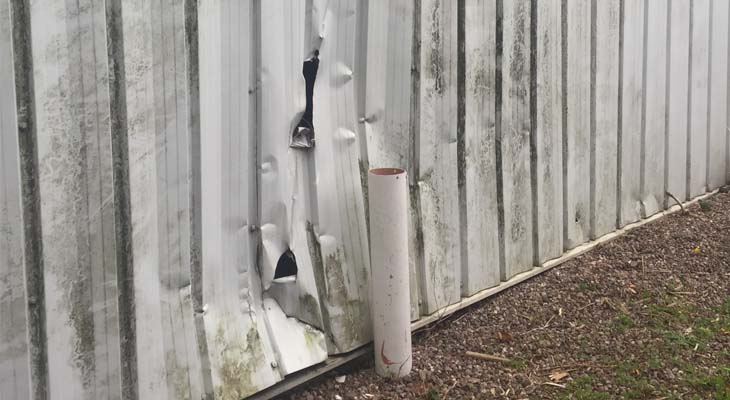 Before view showing isolated low level vehicle impact damage with puncture holes to the single skin wall cladding sheets.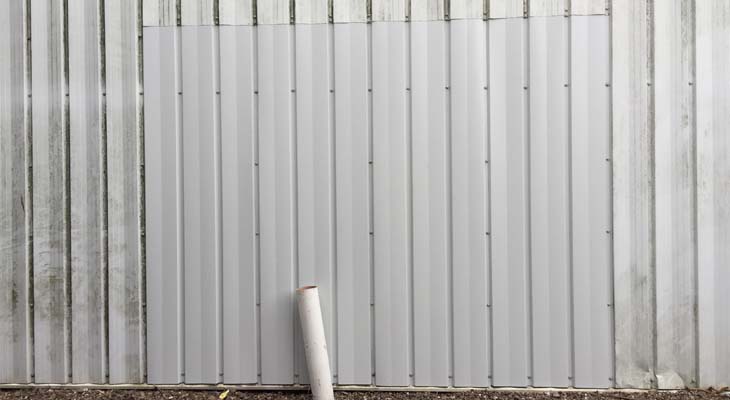 Completed view showing the damaged wall cladding cut out and replaced with new. The profiles for the existing cladding sheets were not available, so we measured the profiles and fabricated three metre press braked single skin plastisol coated metal sheets to match. A perfect colour match cannot be guaranteed because of solar degradation to the surrounding coatings over time.