WALL CLADDING REMOVAL IN MILTON KEYNES
Coverclad Services were contracted to carry out wall cladding removal in Milton Keynes, as part of a new glazing installation to the side elevation of a retail unit. The new glazing frontage would emit more light into the building and provide an area to showcase product displays.
Our tasks over two single day visits were to cut out the existing composite panels and trim to suit the required opening (as per drawings supplied), and to then install weather trims and flashings to finish.
Photos from the wall cladding removal are below. If you are looking for industrial wall cladding specialists in Milton Keynes then please contact us on 01384 573088. Alternatively you can send us a message or contact us on 07976 726770 if you are in need of an emergency callout.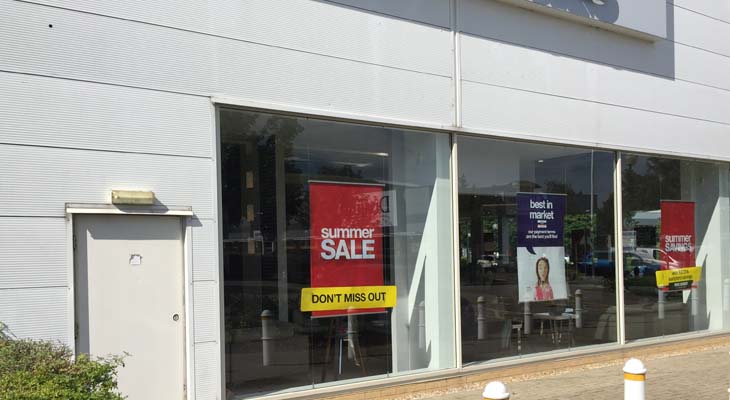 Survey photo showing the retail unit existing front elevation glazing areas, to be used as a guide of what was to be accomplished to the side elevation.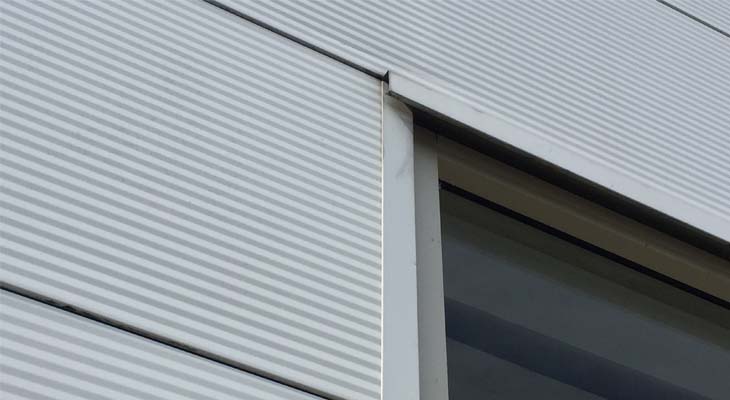 Survey photo close-up, showing the existing weather flashing detail to the front elevation glazing, to be replicated by our cladding specialists.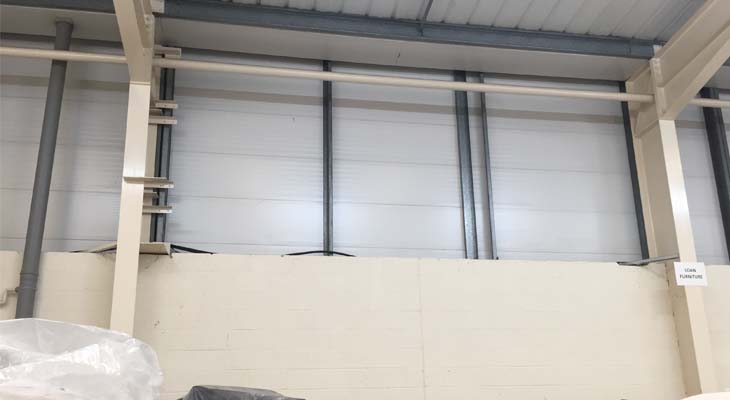 Internal view of the blockwork and structural steels to be removed by others before our cladding works commenced.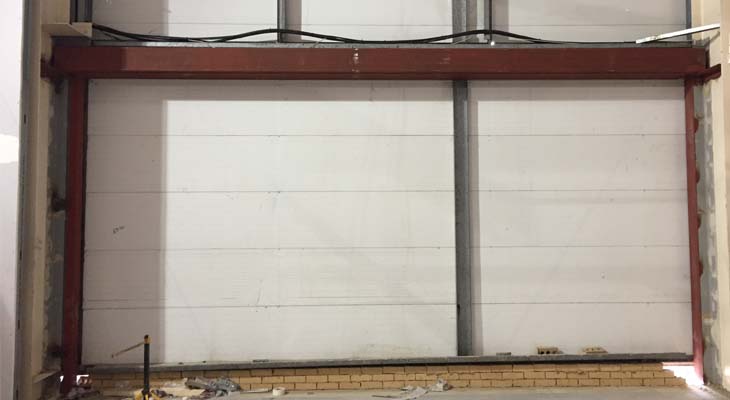 Demolition team has removed the internal blockwork and started to take out the low-level brickwork. Brown steels installed by others to suit the opening.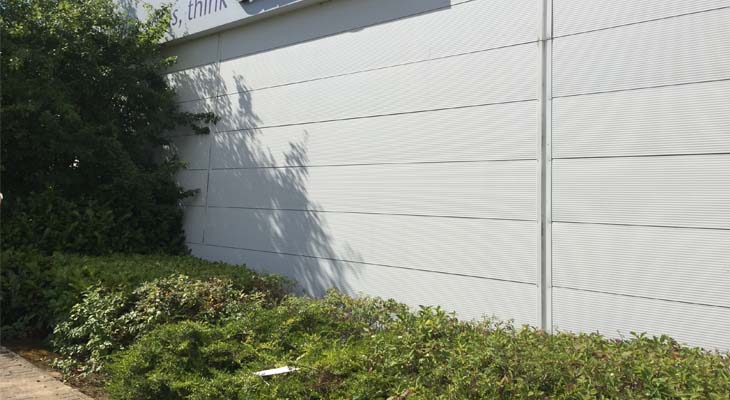 Before external view showing the side elevation section where the new glazing frontage is to be installed. Vegetation in front to be removed by others prior to our attendance.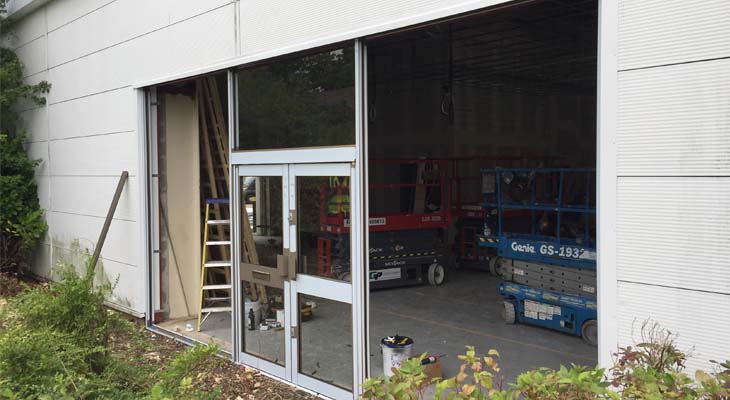 Completed view of the wall cladding removal in Milton Keynes, with composite panels cut out as per required dimensions, and weather trims and flashings installed. With our job now complete, a third party has begun installing entrance frames to the centre of the opening.