WALL CLADDING REFURBISHMENT IN SWANSEA
Coverclad Services was tasked to form two openings in the existing wall cladding. These works facilitated the installation of wall glazing for a refurbishment project to a retail unit in Swansea, on behalf of a main contractor for an incoming company. They wanted to increase the natural light into the unit and also create further marketing opportunities to passers-by.
We dispatched a three man team of our Kingspan wall cladding experts to site over two visits to carry out the works. The first visit (over two days) comprised stripping the existing wall cladding in two locations. The second visit (over four days) encompassed installing new and recycled Kingspan composite panels with new trims, flashings and top hat sections to the openings . All undertaken in conjunction with the glazing contractor to enable them to install their framework and glazing.
Photos of the Swansea wall cladding installation are below. If you require industrial roofing and cladding works then please don't hesitate to contact us. at Coverclad Services. We serve commercial clients all over the UK.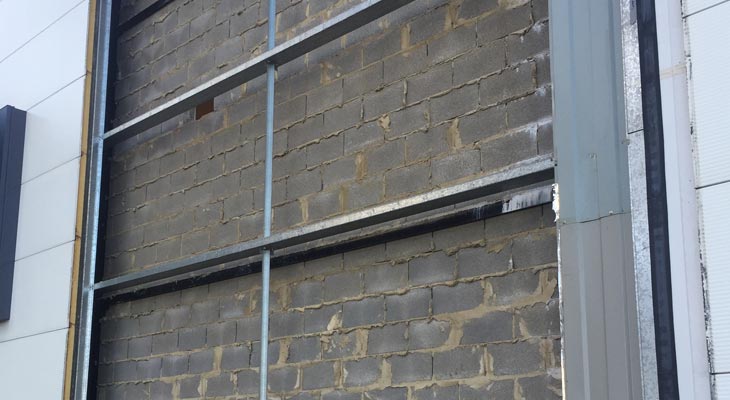 View of the side elevation with cladding stripped, ready for steel contractors to remove steelwork and blockwork.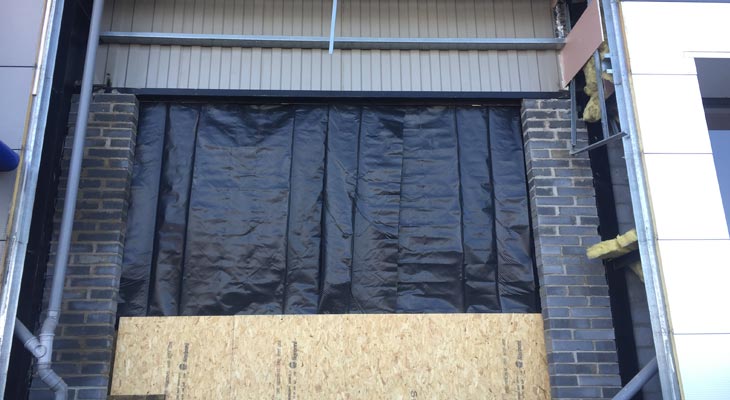 Existing wall cladding removed from front elevation ready for window unit installation.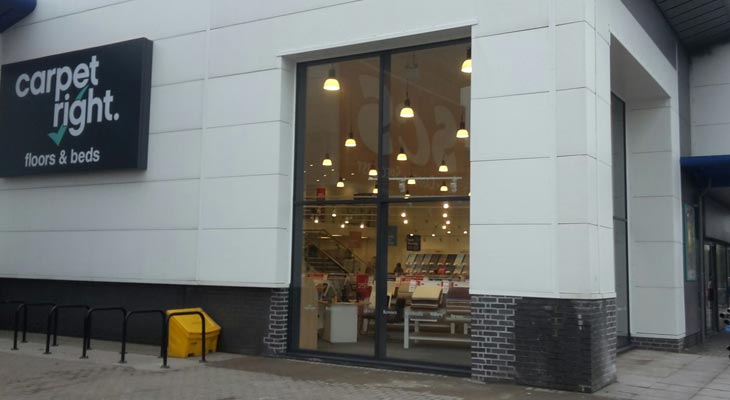 Kingspan Micro-Rib 1000 composite panels installed with new trim, flashings and top hat sections.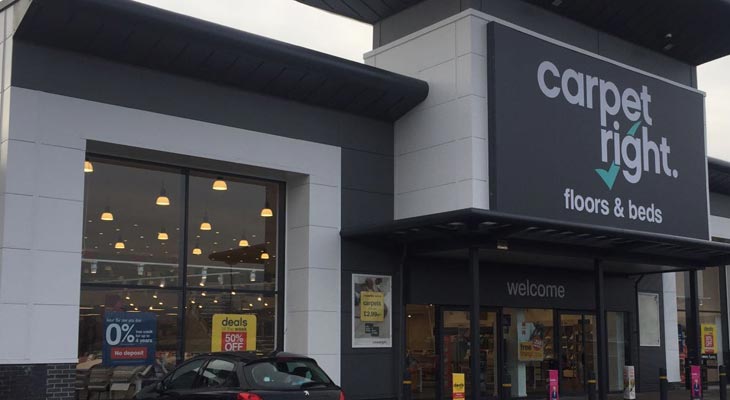 View of the completed Kingspan wall cladding installation in Swansea.