STORM DAMAGE EMERGENCY ASBESTOS BARGE REPAIRS IN BIRMINGHAM
Coverclad Services were called out to undertake storm damaged emergency asbestos barge repairs in Birmingham, to an industrial unit over the festive season. The rear yard elevation barge flashings were rattling and lifting in the high winds, and in danger of blowing off.
Upon arriving to site, we installed temporary braces to the wall cladding and secured down the asbestos cement barges to ensure they would not blow off in the wind. Then, following the emergency repair, we were instructed to measure up and fabricate new barge flashings to encapsulate the existing asbestos cement barges as a more permanent fix, also helping to improve the aesthetic look of the unit.
Photos from the storm damaged asbestos barge repairs in Birmingham are below. If you require an emergency callout then please contact us on 07976 726770. Alternatively you can send us a message.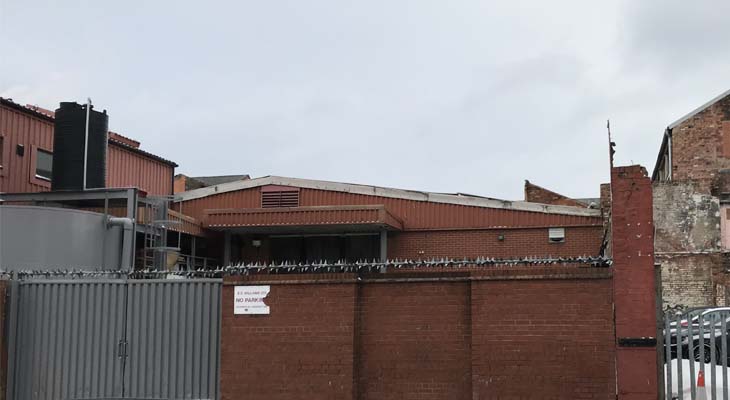 Before view of the unstable asbestos barge flashing across the two roof slopes.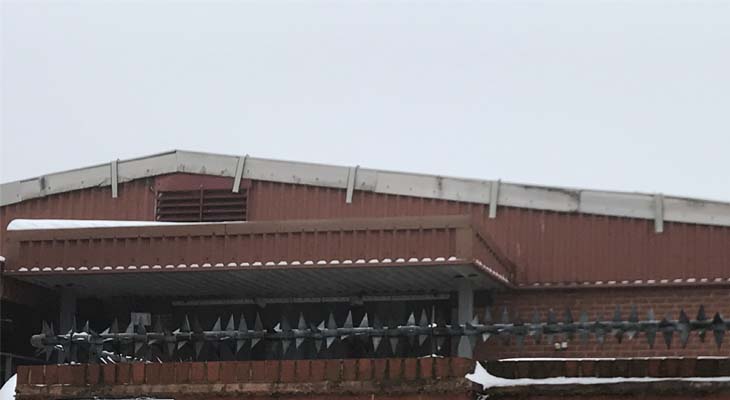 View of the temporary braces installed to the wall cladding, securing down the asbestos cement barges.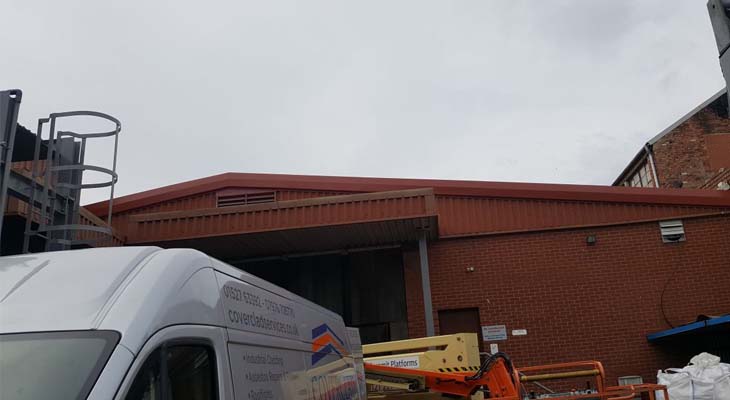 Completed view of the newly fabricated and installed 0.7mm plastisol coated metal barge flashings, encapsulating the existing asbestos barges. Coverclad Services van in the foreground.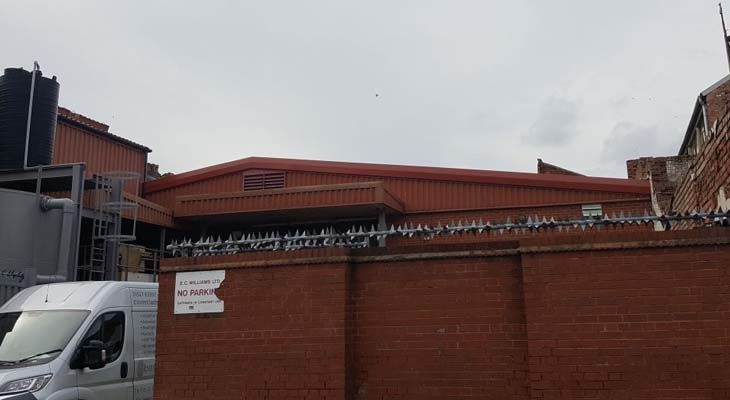 Wider view of the rear yard elevation with new barge flashings installed in matching warehouse colours. All works were undertaken from an articulated boom / cherry picker basket.