ISOLATED GRP ROOFING PENETRATION WORKS IN WREXHAM
Coverclad Services was contracted to carry out isolated GRP roofing penetration works in Wrexham, to a new build unit at a cheese farm, directly on behalf of the owner. Our task was to weather seal three large cylinder shaped flu stack penetrations and one square penetration.
Industrial roofing contractors typically box profile around roof penetrations, but those wouldn't have suited these large circular shapes. And rather than creating more expensive bespoke fabrications, the most cost effective and flexible method of making the cylinder penetrations water tight was to use glass reinforced plastic (GRP). We dispatched a three-man team over five working days to undertake the works.
Photos from the isolated GRP roofing penetration works in Wrexham are below. If you require specialist commercial GRP roofing installers or are in need of an emergency callout then please call 07976 726770. Alternatively you can send us a message.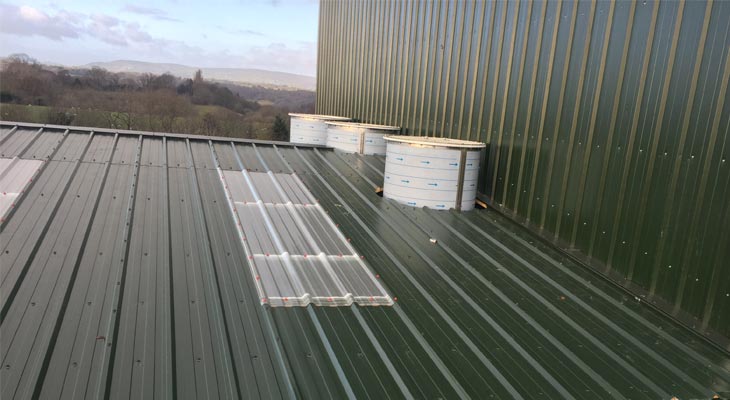 Before view of the three cylinder shaped flu stacks protruding from the roof cladding (each one metre in diameter).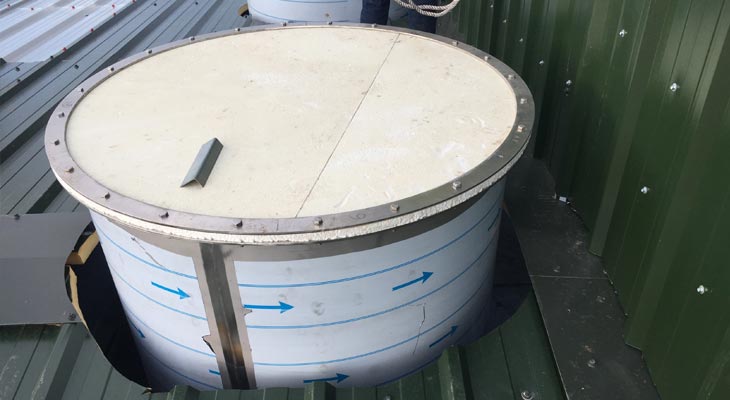 Close-up of one of the cylinder flu stack penetrations. The holes for them were cut far too close to the verge detail making our work quite difficult (the flashing was even covering the cut).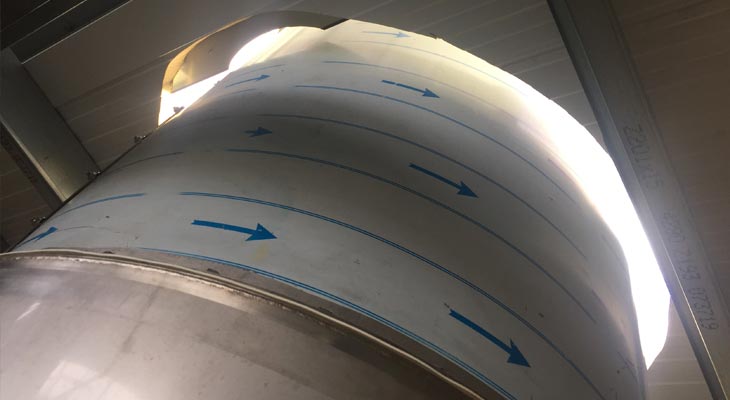 View from the inside up at one of the cylinder flu stacks. The gap around the cylinder needs to be bridged and made water tight.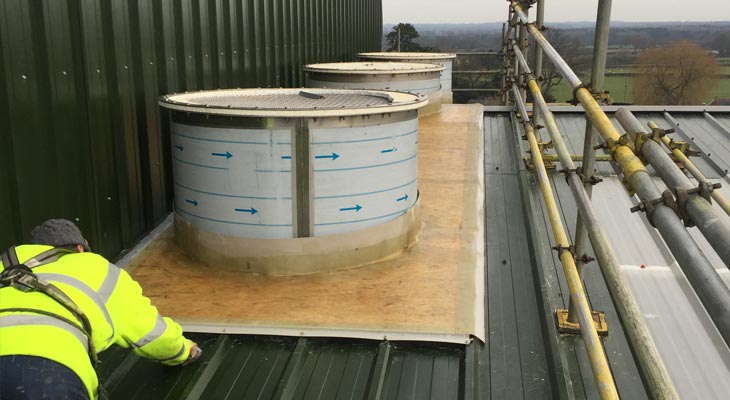 One of our Coverclad GRP roofing specialists boarding out over the top of the roof corrugations (screw fixed to the existing roof substrates), effectively creating a soaker flashing so that any rainwater from the top of the ridge apex that cascades down doesn't pond behind the cylinders or corrugations.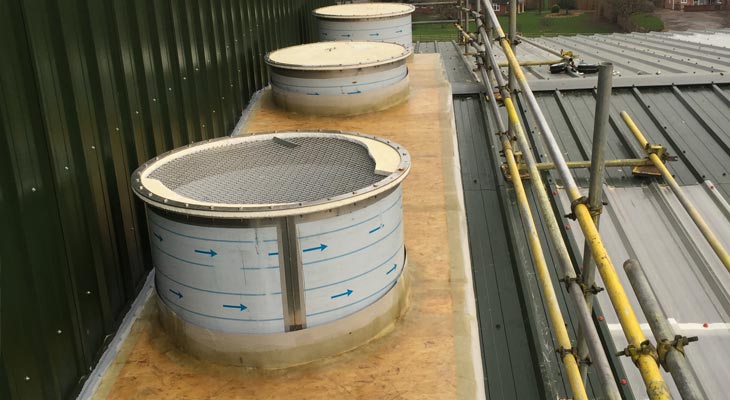 The OSB boards formed the base for applying the glass reinforced resin. We created a framework around each cylinder, then added the GRP pre-formed upstand trims, then treated with resin mixed with catalyst, ready for the GRP compatible hardwearing paint top coat.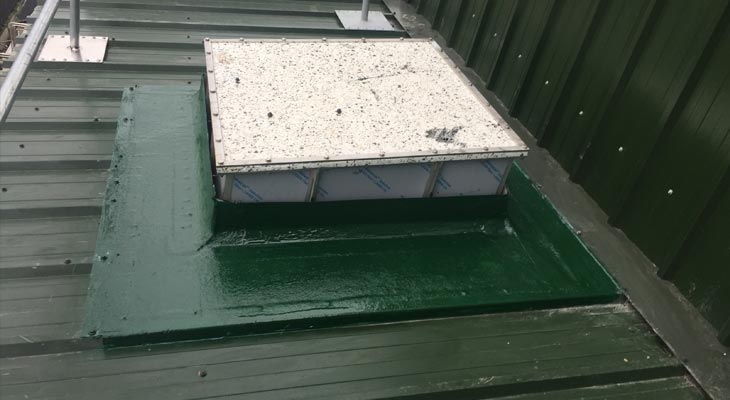 View of the completed square penetration on a mono-pitched roof that butts up to the wall cladding (with green topcoat applied). The roof sloped downward and to the left so we created a soaker flashing from the underside of the flashing.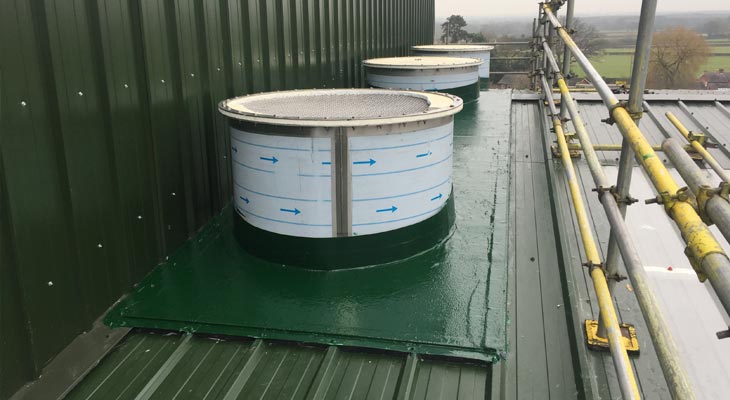 View of our completed GRP roofing penetration works in Wrexham, with hardwearing green topcoat applied. A very small gap was specifically left between the cylinder and upstands to enable the client to continue their work in finishing off the cylinders.