ISOLATED GIROMAX GUTTER JOINT REPAIRS IN TELFORD
Coverclad Services were contracted to carry out isolated Giromax gutter joint repairs in Telford, to a unit that was suffering from water ingress. The high-level valley gutter was leaking into the main warehouse production area.
Our tasks were to prep and treat six valley gutter joints with Giromax, and to modify an outlet upstand and install wire mesh filters to help alleviate standing water and make future repairs easier.
Photos from the isolated gutter joint repairs are below. If you are looking for approved Giromax applicators, then please contact us on 01384 573088. Alternatively you can send us a message or contact us on 07976 726770 if you are in need of an emergency callout.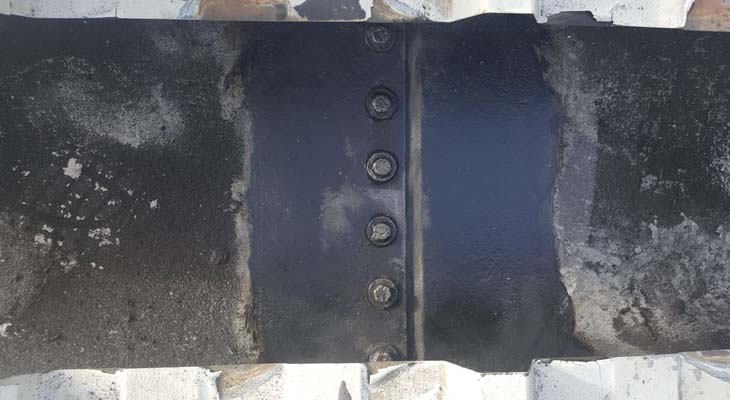 Previous attempt by a third party at a gutter joint repair using a cold liquid applied bitumen product.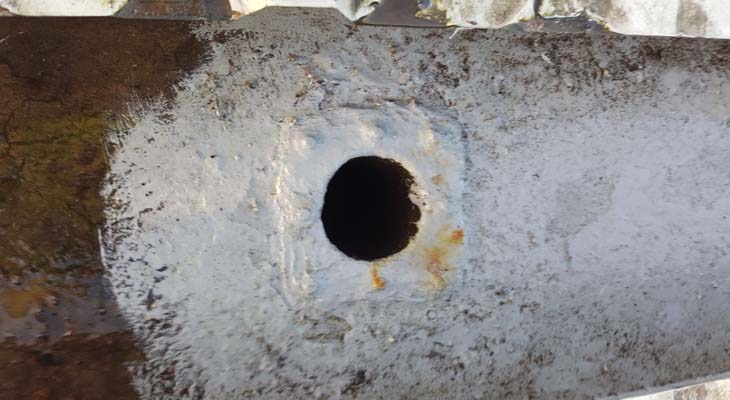 Another example of a previous attempted repair using a cold liquid applied product.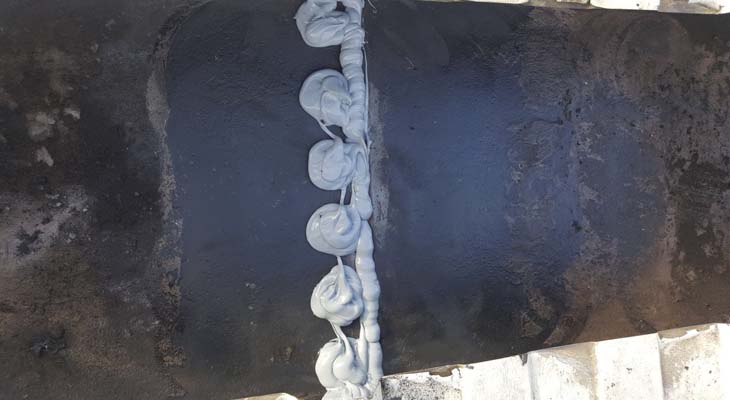 As approved Giromax installers, first we apply Giromax Seamsil to seal the gutter joint and encapsulate the gutter bolts.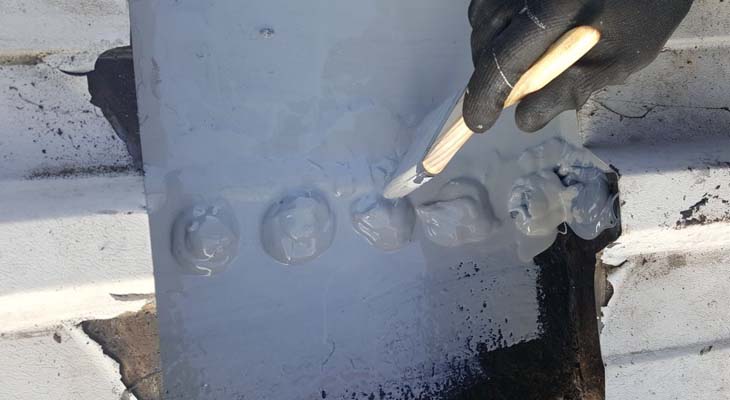 After sealing the bolts and joints with Seamsil, the Giromax basecoat and top coat is applied to fully encapsulate the gutter joint area.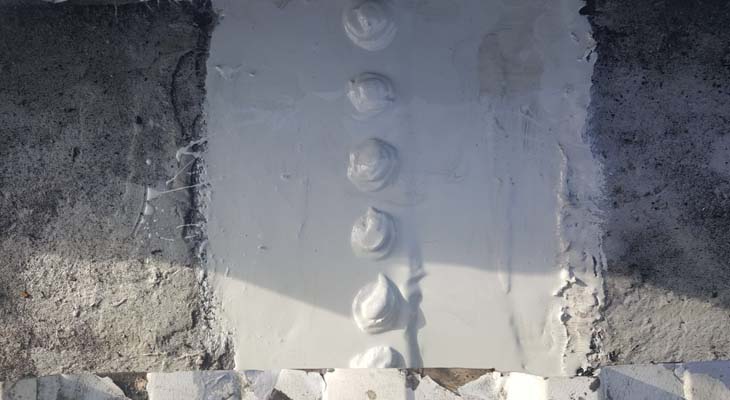 Close-up showing one of the completed Giromax gutter joint repairs in Telford.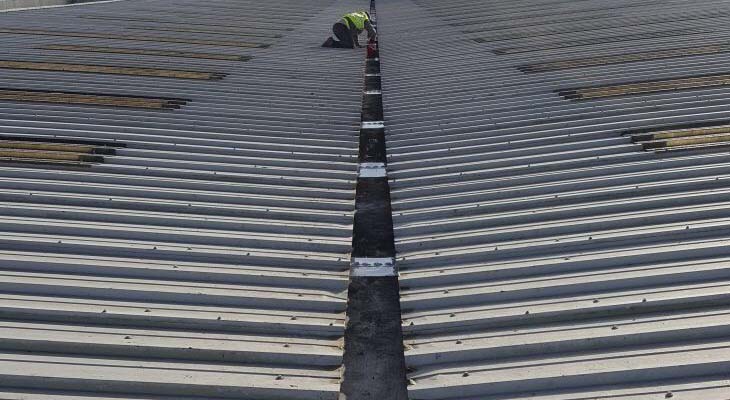 View along the valley gutter with one of our Coverclad Giromax applicators treating the gutter joints.